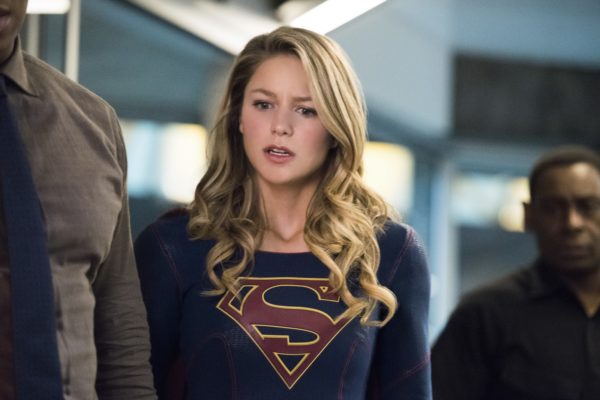 A trailer has arrived online for next week's sixteenth episode of Supergirl season 3, entitled 'Of Two Minds'; watch it here…
SEE ALSO: Promo images for Supergirl Season 3 Episode 16 – 'Of Two Minds'
SUPERGIRL AND IMRA MUST WORK TOGETHER TO STOP THE THIRD WORLDKILLER – Supergirl (Melissa Benoist) and Imra (guest star Amy Jackson) have different ideas on how to stop the third Worldkiller, Pestilence. However, when both Alex (Chyler Leigh) and Winn (Jeremy Jordan) are seriously injured by Pestilence, Supergirl and Imra team up to stop the destruction.
SEE ALSO: Follow all of our coverage of Supergirl here
Supergirl season 3 airs on Monday nights on The CW.
Photo Credit: The CW