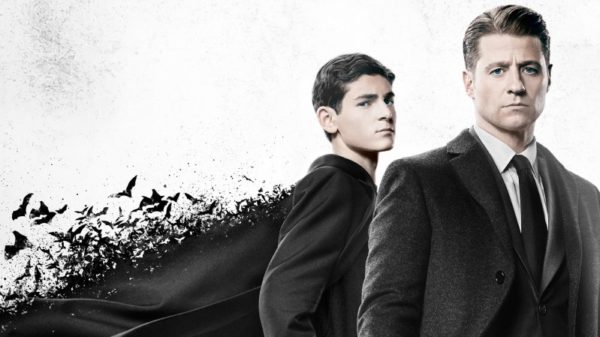 After cancelling Lucifer, The Exorcist, Brooklyn Nine-Nine, The Mick and The Last Man on Earth in recent days, Fox has made fans of Gotham wait for news on the future of the Batman prequel series.
Well, the wait is now over, as the network has confirmed that Gotham has been renewed for a fifth season, although it will be the show's last and will focus on exploring Bruce Wayne's (David Mazouz) final transformation into the Dark Knight.
"The fifth and final season will wrap up this unique origin story of the great DC Comics Super-Villains and vigilantes, which revealed an entirely new chapter that has never been told," said Fox as part of the official announcement.
The renewal is somewhat surprising given the show's ratings, and the fact that Fox has been swinging its axe with reckless abandon. Nevertheless, fans will surely be happy that we'll get to see the story reach its natural conclusion rather than being cut short.
SEE ALSO: Watch the trailer for Gotham's season 4 finale 'No Man's Land' here
Meanwhile, having finally introduced the Clown Prince of Crime last season, actor Cameron Monaghan has revealed that the show won't be able to refer to Jeremiah as The Joker, nor will he be sporting his iconic green hair:
Various hair tests. Pure green was off-limits to us (as well as the name "Joker"), a decision from high-up as they wanted to reserve these for films. A decision which ultimately I respect. They did not want to dilute the very lucrative brand. It allowed for creativity on our end. pic.twitter.com/pSlacSUTjU

— Cameron Monaghan (@cameronmonaghan) May 12, 2018
The season four finale of Gotham will air on Thursday (May 17th). As yet, there's no word on a premiere date or episode count for season five, but we'll keep you posted.