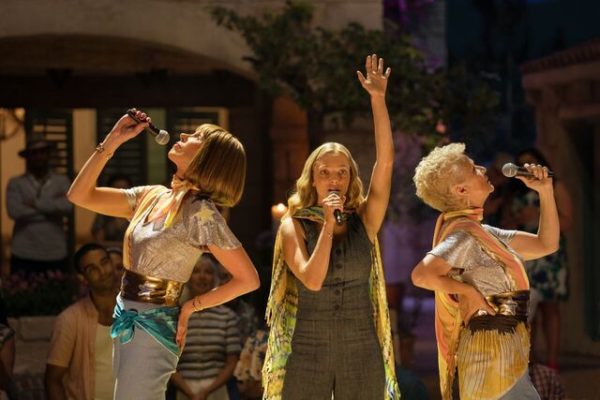 With its July release fast approaching, Universal Pictures has revealed the final trailer for Ol Parker's upcoming musical comedy sequel Mamma Mia! Here We Go Again; watch it here…
As the film goes back and forth in time to show how relationships forged in the past resonate in the present, James will play the role of Young Donna. Filling the roles of Young Rosie and Young Tanya are Alexa Davies (A Brilliant Young Mind) and Jessica Keenan Wynn (Broadway's Beautiful). Young Sam will be played by Jeremy Irvine (War Horse), while Young Bill is Josh Dylan (Allied) and Young Harry is Hugh Skinner (Kill Your Friends).
Mamma Mia! Here We Go Again is set for release on July 20th and sees Ol Parker (The Best Exotic Marigold Hotel) directing returning stars Meryl Streep, Julie Walters, Christine Baranski, Amanda Seyfried, Dominic Cooper, Pierce Brosnan, Stellan Skarsgard, and Colin Firth and new additions Lily James, Alexa Davies, Jessica Keenan Wynn, Jeremy Irvine, Josh Dylan, Hugh Skinner, and Cher.