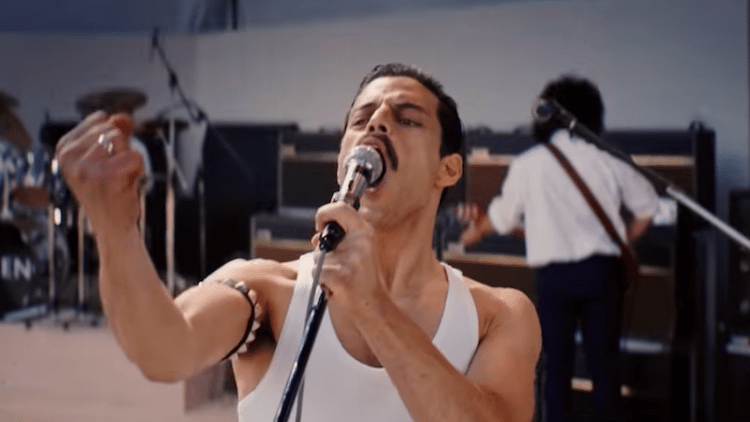 Back in December 20th Century Fox announced that it had fired Bryan Singer from Bohemian Rhapsody with just two weeks of filming remaining on the biopic of Queen frontman Freddie Mercury, with Dexter Fletcher (Eddie the Eagle) subsequently taking over to complete the picture.
Singer was removed from the film amid rumours that he'd been incredibly difficult to work with during the production, and also went missing from the set after a Thanksgiving holiday (allegations he denied in a statement following his dismissal).
Well, it seems that unlike Solo: A Star Wars Story, which saw Ron Howard replacing Phil Lord and Chris Miller, Singer will remain credited as director of the film, with producer Graham King telling Empire:
"Bryan Singer is the credited director of the film. Basically, Bryan had some personal issues going on. He wanted to hiatus the movie to deal with them, and the movie had to get finished. That was what it came down to… It wasn't about reinventing the wheel. We needed someone who would have some creative freedom, but work inside a box. [Fletcher] did us a real favor."
SEE ALSO: Queen biopic Bohemian Rhapsody gets a first trailer
SEE ALSO: Bryan Fuller criticises Bohemian Rhapsody trailer for hetwashing
Bohemian Rhapsody is a foot-stomping celebration of Queen, their music and their extraordinary lead singer Freddie Mercury, who defied stereotypes and shattered convention to become one of the most beloved entertainers on the planet. The film traces the meteoric rise of the band through their iconic songs and revolutionary sound, their near-implosion as Mercury's lifestyle spirals out of control, and their triumphant reunion on the eve of Live Aid, where Mercury, facing a life-threatening illness, leads the band in one of the greatest performances in the history of rock music. In the process, cementing the legacy of a band that were always more like a family, and who continue to inspire outsiders, dreamers and music lovers to this day.
Bohemian Rhapsody is set for release on October 24th in the UK and on November 2nd in the US and features a cast that includes Rami Malek as Freddie Mercury, Ben Hardy as Roger Taylor, Gwilym Lee as Brian May, Joe Mazzello as John Deacon, Lucy Boynton as Mary Austin, Aaron McCusker as Jim Hutton, Aidan Gillen as John Reid, Tom Hollander as Jim Beach, Allen Leech as Paul Prenter and Mike Myers in an as-yet-unrevealed role.