Wilcard Distribution has unveiled a trailer for the acclaimed historical revenge thriller Black 47. Set in 1847 during the Great Famine, the film is directed by Lance Daly and features a cast that includes stars Hugo Weaving (The Lord of the Rings), Jim Broadbent (Iris), Stephen Rea (Michael Collins), James Frecheville (Animal Kingdom), Freddie Fox (King Arthur: Legend of the Sword), Barry Keoghan (Dunkirk), Moe Dunford (Patrick's Day), and Sarah Greene (Penny Dreadful); watch it here…
It's 1847 and Ireland is in the grip of the Great Famine that has ravaged the country for two long years. Feeney, a hardened Irish Ranger who has been fighting for the British Army abroad, abandons his post to return home and reunite with his family. He's seen more than his share of horrors, but nothing prepares him for the famine's hopeless destruction of his homeland that has brutalised his people and where there seems to be no law and order. He discovers his mother starved to death and his brother hanged by the brutal hand of the English. With little else to live for, he sets a destructive path to avenge his family.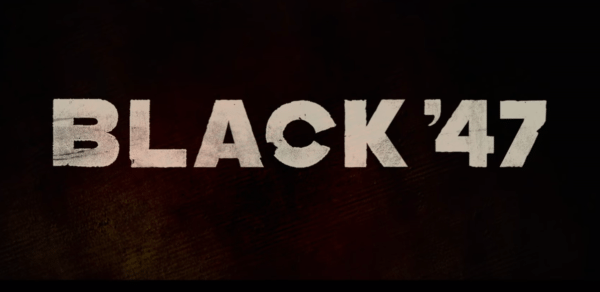 Black 47 is set for a UK release on September 28th.