IDW Publishing launches Joe Hill's new comic book series The Cape Fallen this coming Wednesday; take a look at a preview of the first issue here…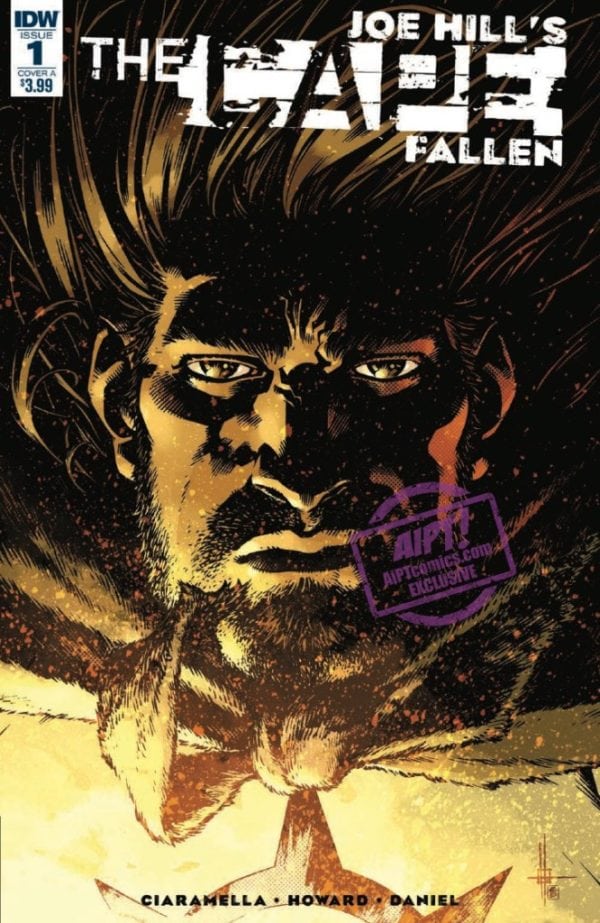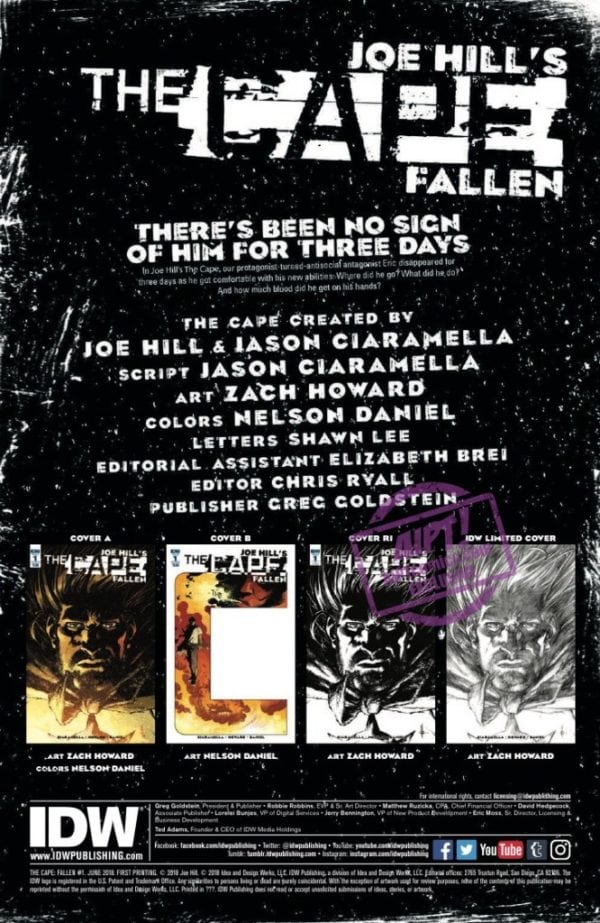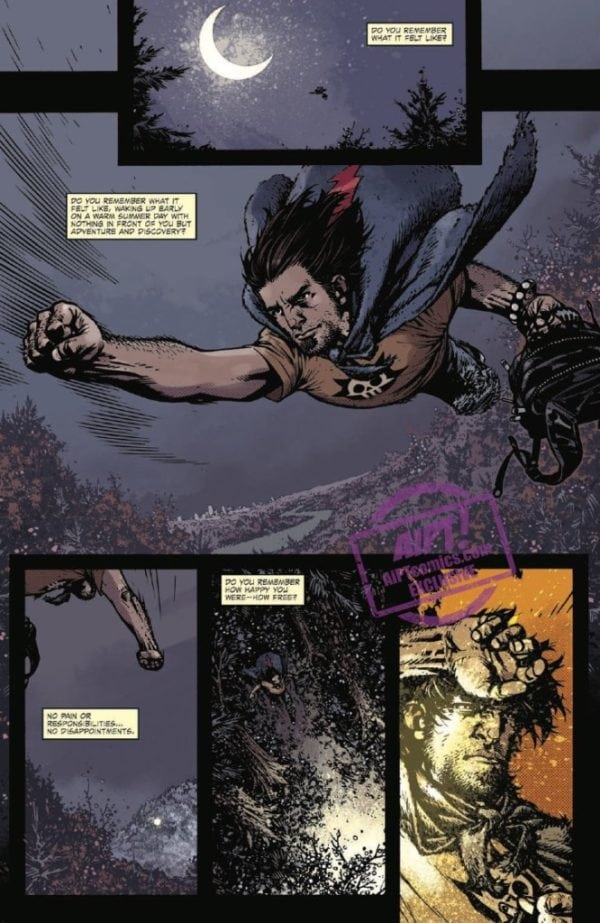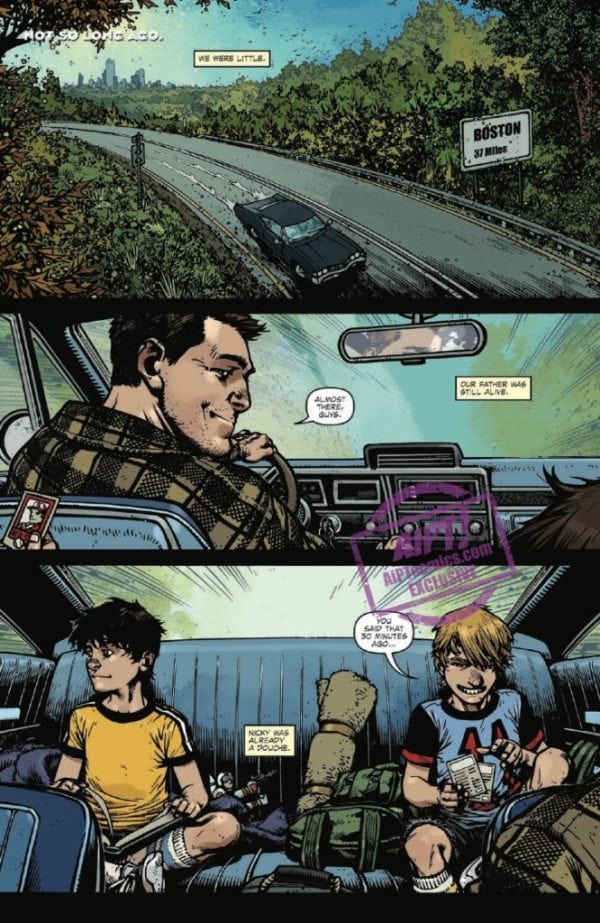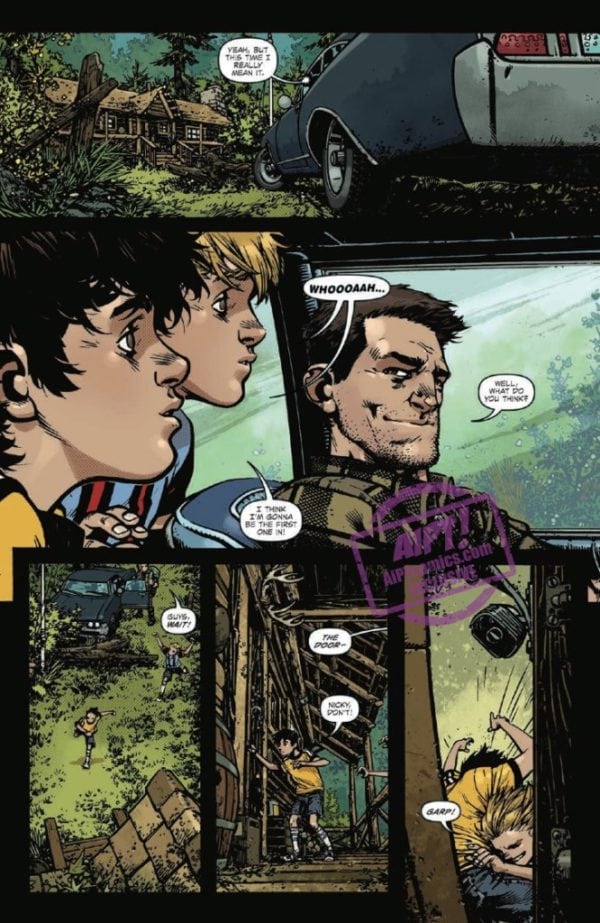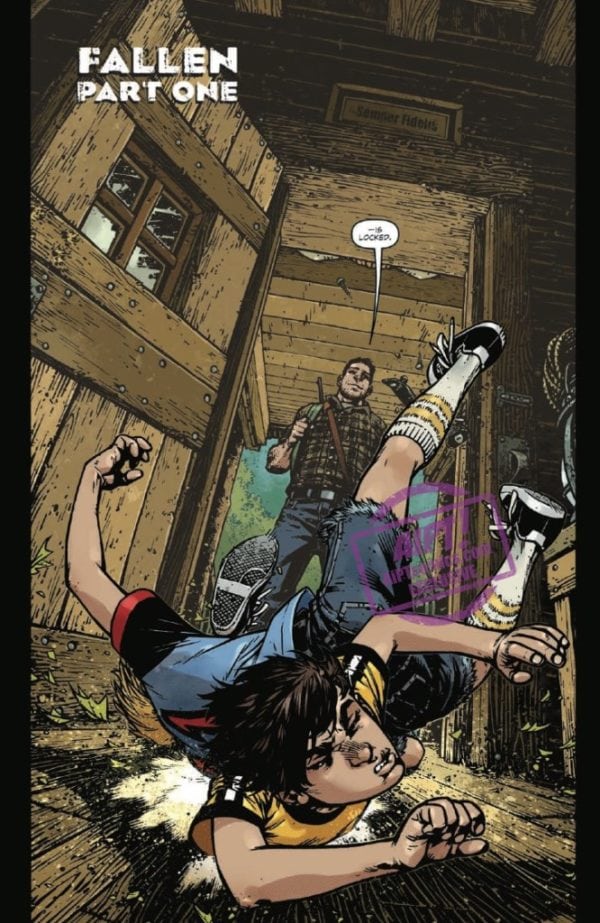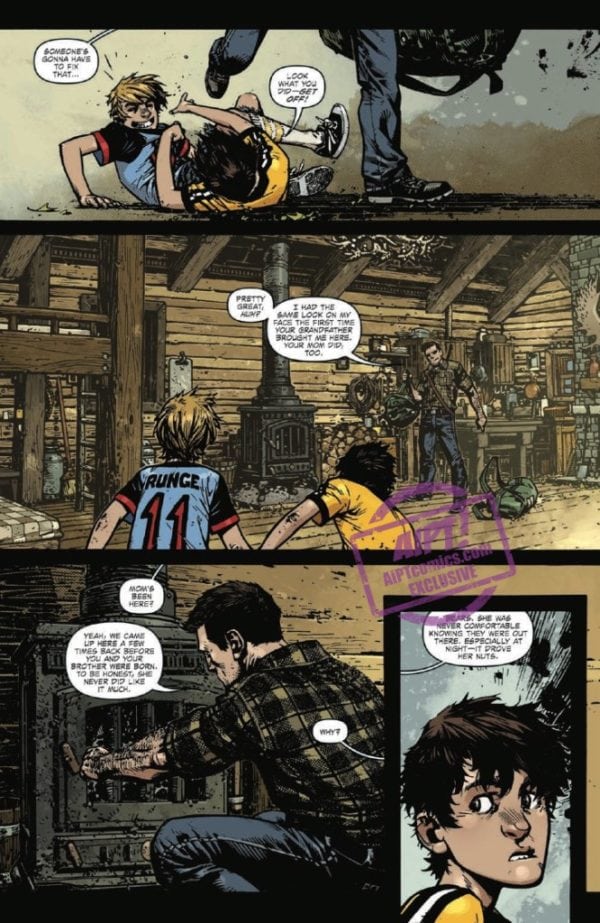 During the original tale told in Joe Hill's The Cape, our protagonist-turned-antisocial antagonist Eric disappeared for three days as he got comfortable with his new abilities. Where did he go? What did he do? And more importantly, who died during this period? The original creators return to tell a hyper-detailed and hyper-grim story of this oh-so-lost period….
Joe Hill's The Cape Fallen #1 is out on July 4th, priced $3.99.
Via AIPT