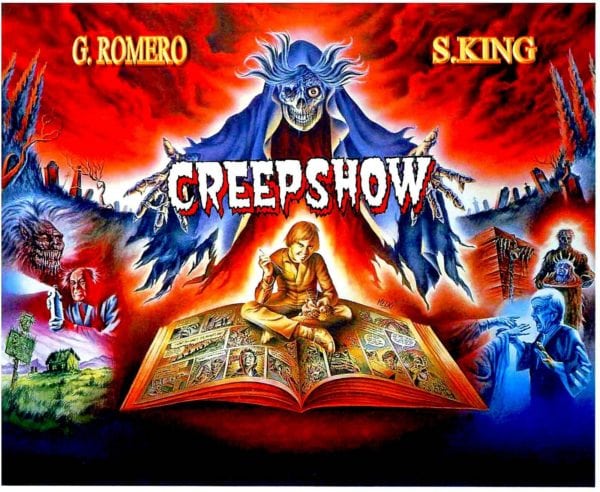 Entertainment Weekly is reporting that the classic 1982 horror anthology Creepshow is heading to the small screen, with streaming service Shudder tapping The Walking Dead executive producer and makeup effects guru Greg Nicotero to create and oversee a new series.
"Creepshow is one of the most beloved and iconic horror anthologies from two masters of the genre, George A. Romero and Stephen King," Shudder general manager Craig Engler said in a statement. "We're thrilled to continue their legacy with another master of horror, Greg Nicotero, as we bring a new Creepshow TV series exclusively to Shudder members."
"Creepshow is a project very close to my heart!" added Nicotero. "It is one of those titles that embraces the true spirit of horror… thrills and chills celebrated in one of its truest art forms, the comic book come to life! I'm honored to continue the tradition in the 'spirit' which it was created."
The series will adopt an anthology approach, featuring original stories, with a different filmmaker directing each episode, beginning with Nicotero. It is slated to arrive on Shudder in 2019.
A tribute to the EC and DC horror comics of the 1950s, Creepshow featured five segments, two of which were adapted from Stephen King stories. It spawned a 1987 sequel, as well as the straight-to-video Creepshow 3 in 2007, although King and Romero had no involvement with the latter. A pilot for a web series entitled Creepshow: RAW was also shot in 2008.