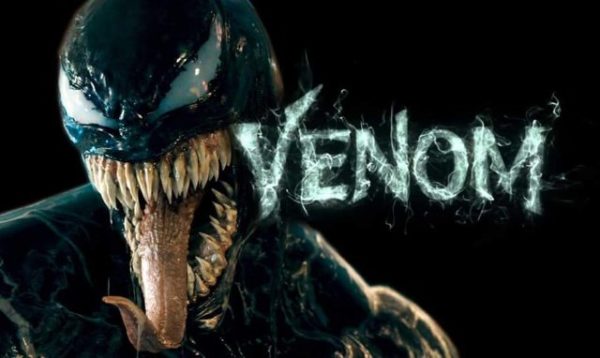 While Marvel Studios chief Kevin Feige has stated on a number of occasions that Sony's Venom movie will be separate from the Marvel Cinematic Universe, producer Amy Pascal has said that the studio's spinoff movies take place "in the same reality" as the rebooted Spider-Man, while there's been persistent rumours that Tom Holland's Spider-Man (or Peter Parker, at least) could make a cameo appearance in the October release.
Well, it seems we can now lay any confusion to rest, as during its Comic-Con preview, Entertainment Weekly has clarified that: "Venom is the first of Sony's new films based on characters from the Spider-Man comics, although it's a separate world from last year's Spider-Man: Homecoming. (It's also not part of the deal between Sony and Disney that allows Tom Holland's Spidey into the Marvel Cinematic Universe)."
This is of course not unexpected, and it comes as no surprise that Marvel Studios doesn't want to associate its Cinematic Universe with Sony's own spinoffs, particularly with the latter's mishandling of the Spider-Man franchise with the Amazing Spider-Man movies. Still, it's likely that the news will disappoint many Spider-Man fans hoping to see the web-slinger sharing the screen with Tom Hardy's Eddie Brock – including Tom Holland himself, who has previously said that he'd "jump" at the opportunity to appear.
SEE ALSO: New images from Sony's Venom movie arrive online
SEE ALSO: Venom trailer has more views than any Spider-Man movie trailer
One of Marvel's most enigmatic, complex and badass characters comes to the big screen, starring Academy Award nominated actor Tom Hardy as the lethal protector Venom.
Directed by Ruben Fleischer (Zombieland), Venom is set for release on October 5th 2018 and features a cast that includes Tom Hardy, Riz Ahmed, Michelle Williams, Woody Harrelson, Jenny Slate, Reid Scott, Scott Haze and Sope Aluko.