Warner Bros. and DC Films took over Hall H of the San Diego Comic-Con yesterday to promote their upcoming slate, with the studios releasing the very first trailers for both Aquaman and Shazam!, as well as showcasing the hotly-anticipated Wonder Woman 1984.
Stars Gal Gadot and Chris Pine and director Patty Jenkins were on hand for the latter, with the trio dodging questions about the resurrection of Pine's Steve Trevor, as well as stating that 1984 isn't exactly "a sequel" to last year's hit superhero blockbuster.
"The way we look at this is not a sequel, it's a new chapter, it's a new story," said Gadot, with Jenkins adding: "I never want to do more of anything for the wrong reason…I don't want to go to that place of 'how do you keep it going and cash in?' in my head. I have these characters that I love and this world that I love and we can make a whole new movie that's completely unique and as strong as the first one? Of course I want to do that. But it's not 'more' of anything, even though it's evocative of everything that happened to the first one."
Meanwhile, some very early footage from the movie was screened, and while it's not going to be release online, we do have a description courtesy of ComicsXAminer:
In it, we see Wonder Woman in a mall in her full outfit — which looks brighter than when we last saw it. There are a couple of lowly thugs. There is a little girl who is like "whoa," and Wonder Woman tosses her aside to safety against a giant Teddy bear. She lassos the bad guys, jumps over the balcony, pulling them as she descends to another floor. We then cut to the logo for WW84.
We are then treated to a shot of Wonder Woman running through the streets incredibly fast. It's very clear this is still rough footage, as it looks kind of awkward, with her almost flying illogically. Still, the spirit of the footage is fun, and ironically, seemingly a bit sillier and goofy than perhaps we'd expect (at least that's the impression I got with how cartoony the bad guys were).
SEE ALSO: Kristen Wiig's Cheetah leaps into action in Wonder Woman 1984 set video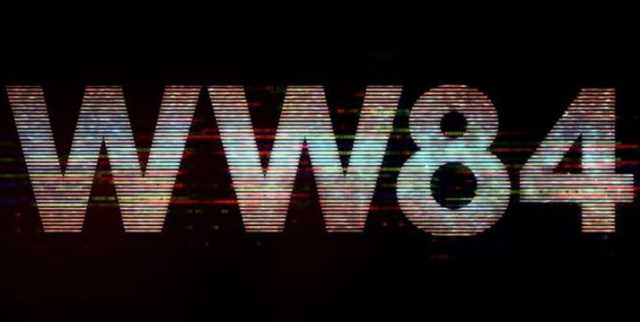 Wonder Woman 1984 sees Gal Gadot once again leading the cast as Diana Prince alongside the returning Chris Pine (Steve Trevor), Ewen Bremner (Charlie), Said Taghmaoui (Sameer), Connie Nielsen (Queen Hippolyta), Lisa Loven Kongsli (Menalippe), Doutzen Kroes (Venelia) and new additions Kristen Wiig (Ghostbusters) as Barbara Ann Minerva/Cheetah and Pedro Pascal (Game of Thrones) in an as-yet-unrevealed role.
Wonder Woman 1984 is set for release on November 1st 2019.