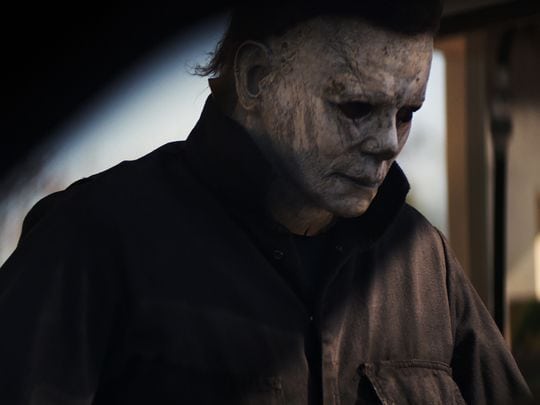 John Carpenter makes his return to the Halloween franchise forty years after the original horror classic this October as executive producer on the David Gordon Green-helmed sequel, but that isn't his only role on the film as he's also composed the score with Cody Carpenter and Daniel Davies.
"It was great," said Carpenter regarding his experience on the film. "It was transforming. It was not a movie I directed, so I had a lot of freedom in creating the score and getting into the director's head. I was proud to serve David Gordon Green's vision."
You can check out a teaser for the new score below, which of course includes a rendition of the iconic main Halloween theme…
SEE ALSO: Halloween producer reveals why the 2018 film is not a reboot
Master of horror John Carpenter will executive produce and serve as creative consultant on this film, joining forces with cinema's current leading producer of horror, Jason Blum (Get Out, Split, The Purge, Paranormal Activity). Inspired by Carpenter's classic, filmmakers David Gordon Green and Danny McBride crafted a story that carves a new path from the events in the landmark 1978 film, and Green also directs.
Halloween is being directed by David Gordon Green from a script by Green and Danny McBride. In addition to the returning Jamie Lee Curtis (Laurie Strode) and Nick Castle (Michael Myers), the film stars Judy Greer (War for the Planet of the Apes), Andi Matichak (Orange Is the New Black), Will Patton (Shots Fired), Virginia Gardner (Runaways), Miles Robbins (Mozart in the Jungle), Dylan Arnold (Mudbound) and Drew Scheid (Stranger Things).