Jason Blum, the producer on the new Halloween, has revealed why the film is not a reboot.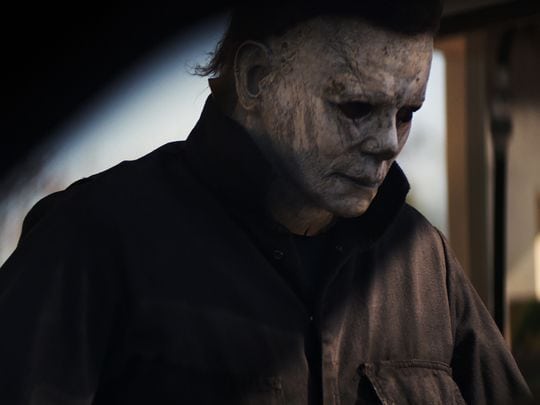 Halloween is one of those franchises that seem to stick around in perpetuity and with the recent gold streak that horror films have experienced of late in terms of box office and critical success, Halloween (2018) will be hoping to join their number.
The history of the Halloween franchise is a long one at this point, but the latest entry in the franchise is not a reboot and producer Jason Blum (Get Out) recently sat down with Variety to explain why this is: "The way to get people interested is to not reboot. The term makes my hair stand up on the back of my neck. What we're doing with Halloween is, I guess I'll use the term 'reinvention.' Reboot just sounds so corporate.
"The way we attacked Halloween was to go after what we've done with a lot of other movies. David Gordon Green and Danny McBride are not known for horror, Jordan Peele was not known for horror before Get Out, so I think we've had a lot of success mixing genres of people – not the movie – the movie's a straight, scary movie, so I think we've got a very original voice with David Gordon Green and Danny, and having Jamie Lee Curtis and John Carpenter back in the mix to me was the beginning."
It's going to be interesting to see just how Halloween turns out, if it will be able to breathe new life into the franchise and possibly even return it to the top of the horror genre. But what do you think? Are you encouraged by what you know so far about the film?
SEE ALSO: Danny McBride wanted to shoot two Halloween movies back-to-back
Master of horror John Carpenter will executive produce and serve as creative consultant on this film, joining forces with cinema's current leading producer of horror, Jason Blum (Get Out, Split, The Purge, Paranormal Activity). Inspired by Carpenter's classic, filmmakers David Gordon Green and Danny McBride crafted a story that carves a new path from the events in the landmark 1978 film, and Green also directs.
Halloween is being directed by David Gordon Green from a script by Green and Danny McBride. In addition to the returning Jamie Lee Curtis (Laurie Strode) and Nick Castle (Michael Myers), the film stars Judy Greer (War for the Planet of the Apes), Andi Matichak (Orange Is the New Black), Will Patton (Shots Fired), Virginia Gardner (Runaways), Miles Robbins (Mozart in the Jungle), Dylan Arnold (Mudbound) and Drew Scheid (Stranger Things).