It's fair to say that Venom's first big screen outing wasn't quite what fans of Marvel's symbiote were hoping for, with Sony pressuring director Sam Raimi to include fan favourite villain in 2007's Spider-Man 3, which saw Topher Grace taking on the role of Eddie Brock.
By Raimi's own admission, he "didn't really believe in the character" and it was evident on screen that Venom had been shoehorned into the movie, coming across as an afterthought. However, Sony now has a chance to redeem itself with the upcoming solo movie, and Topher Grace has revealed to Inverse that he's very excited to see what Tom Hardy does in the role.
"To me — I truly mean this — I think Tom is the guy to play that role," said Grace. "I'm thrilled to watch it as a fan. I really mean that. I think he's just the best dude. He's proven he can do comic book villains amazing."
He also went on to discuss his own outing as Venom, stating that: "I understand Sam's interpretation, which was to do a dark version of Tobey Maguire's character. I was thrilled because I was such a fan of the character, but I was aware of how it was different from what I had grown up reading. I thought it was cool, but I'm really excited to see [Tom Hardy's version]. That's the character I grew up with."
SEE ALSO: The symbiote is unleashed in new Venom trailer
Do you share Topher Grace's enthusiasm for the new Venom movie? Let us know in the comments below…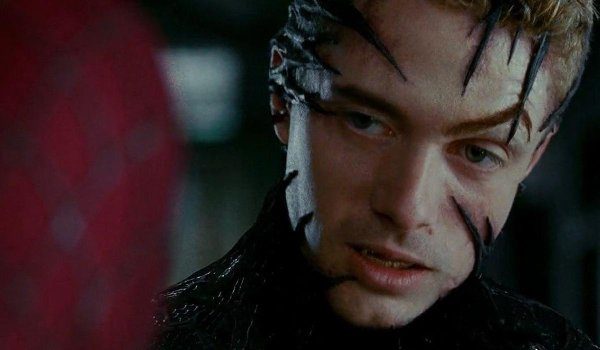 One of Marvel's most enigmatic, complex and badass characters comes to the big screen, starring Academy Award nominated actor Tom Hardy as the lethal protector Venom.
Directed by Ruben Fleischer (Zombieland), Venom is set for release on October 5th 2018 and features a cast that includes Tom Hardy, Riz Ahmed, Michelle Williams, Woody Harrelson, Jenny Slate, Reid Scott, Scott Haze and Sope Aluko.