Had things gone according to plan, 20th Century Fox would have released The New Mutants back in April, and potentially be working on a second instalment of the planned trilogy ahead of the impending Disney takeover.
However, things haven't went according to plan for the Josh Boone-directed X-Men spinoff, with the film pushed back twice – first to February 2019 and then to August 2019 – amid rumours of significant reshoots (and a rather unlikely report that it could be shelved entirely).
Actress Anya Taylor-Joy, who portrays the young mutant Magik, has previously expressed her frustration over the delay, but now it seems she is viewing it as a glass half full situation, and one that will help them deliver the very best movie possible.
"It's crazy exciting," she tells Collider. "I love my character. I have such a connection to Illyana. I absolutely adore her, and getting to play her is super fun because she's sassy and Russian and a little bit psycho. She's just so much fun to play. I don't find [the delay] frustrating because when the film comes out, we want it to be something that will make the fans truly happy."
"Taking the time to do it, whilst people might find it a little bit frustrating to wait for it, when we deliver it, it's going to be fantastic," she continued. "That's the most important thing. And getting the opportunity to play the character again is just great. I think we're making the movie that we set out to make, in the beginning. That's what we're going to end up delivering to people. It feels like the movie we all signed up to do, which is good."
SEE ALSO: Marilyn Manson covers The Lost Boys' 'Cry Little Sister' for X-Men spinoff The New Mutants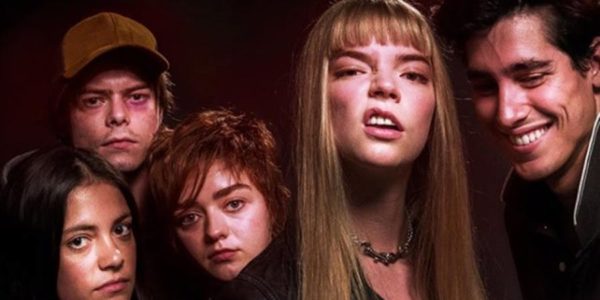 X-Men: The New Mutants is directed by Josh Boone (The Fault in Our Stars), and features a cast includes Maisie Williams (Game of Thrones) as Rahne Sinclair/Wolfsbane, Anya Taylor-Joy (The Witch) as Illyana Rasputin/Magik, Charlie Heaton (Stranger Things) as Sam Guthrie/Cannonball, Henry Zaga (13 Reasons Why) as Roberto da Costa/Sunspot, Blu Hunt (The Originals) as Danielle Moonstar/Mirage and Alice Braga (Queen of the South) as Dr. Cecilia Reyes. It is set for release on August 2nd 2019.