Sweet Christmas! Less than a week after swinging the axe on Iron Fist, Netflix has announced that it has cancelled a second Marvel series in Luke Cage.
Variety reports that talks had taken place about a possible third season of the Harlem Hero's solo show, but ultimately the streaming service decided it was not feasible.
"Unfortunately, Marvel's Luke Cage will not return for a third season," reads a statement from Marvel and Netflix. "Everyone at Marvel Television and Netflix is grateful to the dedicated showrunner, writers, cast and crew who brought Harlem's Hero to life for the past two seasons, and to all the fans who have supported the series."
Luke Cage and Iron Fist were two of the original five-show deal between Marvel and Netflix along with Daredevil, Jessica Jones and The Defenders, with a Punisher spinoff following later.
SEE ALSO: Ranking Every Netflix Marvel Season from Worst to Best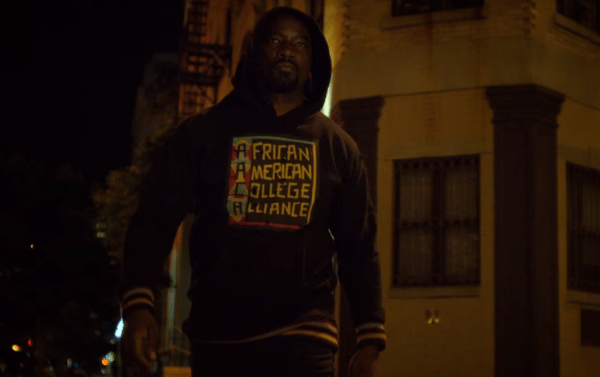 Daredevil's third season hit Netflix yesterday, while filming on a third season of Jessica Jones is currently taking place and a second season of The Punisher has already wrapped. Although it hasn't officially been cancelled, it's been said on several occasions that there are currently no plans for a second season of The Defenders.
During the news of the Iron Fist cancellation, it was said that Finn Jones' Danny Rand would continue to appear in other Marvel Netflix shows, so one would assume that could also be the case with Mike Colter's Luke Cage. Unless of course there's plans to bring Danny and Luke together for a Heroes for Hire show?
Are you disappointed that Netflix has cancelled Luke Cage? Would you be interested in Heroes for Hire? Let us know your thoughts in the comments below…
After clearing his name, Luke Cage has become a celebrity on the streets of Harlem with a reputation as bulletproof as his skin. But being so visible has only increased his need to protect the community and find the limits of who he can and can't save. With the rise of a formidable new foe, Luke is forced to confront the fine line that separates a hero from a villain.
Luke Cage season 2 features a cast that includes Mike Colter (Luke Cage), Simone Missick (Misty Knight), Rosario Dawson (Claire Temple), Alfre Woodard (Mariah Dillard), Theo Rossi (Shades), Finn Jones (Iron Fist), Jessica Henwick (Colleen Wing), Thomas Q. Jones (Comanche), Gabrielle Dennis (Tilda Johnson), Mustafa Shakir (John McIver/Bushmaster), Reg E. Cathey (James Lucas) and Anabella Sciorra (Rosalie Carbone).