Now that filming has wrapped on Avengers 4, it's only a matter of time until Marvel pulls the trigger on the marketing campaign for the hugely-anticipated Avengers: Infinity War follow-up.
Thanks to The Daily Express, we've now got the first of what's likely to be several rumoured descriptions of the film's first trailer, which the newspaper has dug up from Reddit and is passing off as a "leak" in its headline. In actuality, it's more than likely complete fan fiction, but if you're interested in what might – but probably won't – be the first Avengers 4 trailer, read on:
We get a glimpse of the Battle of New York from 2012 Avengers. Loki is shown looking shocked and baffled as he is on top of the Stark tower. There is a flash of a blue light as the camera pans back. (Cuts to black) Next we see the Wakandan throne with M'Baku at the helm. He's surrounded by his new kingsguard. (A mix of the hill tribe and Dora Milaje). Shuri and Banner are seen working on a new project in the lab. Black Widow, in full gear, is in Hawkeye's family home from Age of Ultron. Basically everything is thrown all over the place and broken. Nat is studying some type of map with multiple photos and locations on it. A quick shot of Thanos is shown with a long sword, walking down an alleyway in New York City. The next shot is a dark hooded figure with glowing eyes, aiming a bow and arrow before shooting towards the camera.
(1-2 visuals of the Quantum Realm) Scott Lang (no suit) is shown running through a park dodging explosions. (Shot of Space) Thor and Valkyrie are aboard a Kree ship. Thor says: "If the stories are true, you're our universe's last hope. If such a thing even exists anymore". The next shot is an older, determined Tony Stark walking through the new SHIELD HQ (Avengers Facility in upstate New York). He's in full SHIELD attire and carrying an orange briefcase. Banner (wearing spandex) is seen running from something, looking terrified. The next shot is Ant-Man appearing out of a flash of light and landing in a desolate place. We see it from his point of view from inside his helmet. He looks left to right and to his left again and says: "What in the-".
SEE ALSO: Chris Evans addresses his "farewell" to Captain America after Avengers 4 tweet
(Camera focuses on Vormir and its stars) Next, a shot of Rocket and Nebula modifying some new weapons in the lab. Rocket says "When can we try this bad boy out?" They both smile at eachother and fist-bump. We get our first glimpse of Iron Man in his red and gold nanotech armor. Hulk falls from the sky and lands in front of him. Thanos, in full armor, smiles. Hulk smiles back. The next shot is in Japan. War Machine, Nat, and Steve (in their full Avengers gear) are surrounded by The Yakuza. Hawkeye (Ronin) walks through everybody from behind them and approaches the Avengers. There's an intense exchange of looks between Clint and Natasha. (Next shot is at the Sanctum) Wong is communicating with Dr. Strange's soul via portal. (Cuts to black) Grey haired Tony Stark and Ant-Man are in a post-apocalyptic NYC. The screen flashes back and forth multiple times through multiple scenes.
We see Captain Marvel floating with her fists on fire and her eyes lit up. Thanos in the soul stone with young Gamora screaming at him, Loki and Thor fighting off Chitauri together and Tony handing Steve a brand new shield in the Wakandan throne room. (Cuts back to Tony and Scott) Tony opens the orange briefcase as Scott hands him an illuminated bracelet. Tony asks: "How?… Is this even possible?" Iron Man and Ant-Man are shown travelling through the Quantum Realm. Tony and Scott are back in the battle of New York from 2012. The final shot before the title reveal is an Infinity Stone disappearing from Thanos' damaged gauntlet. He abruptly gets up and puts on his armor. His face goes from extremely infuriated to a menacing smile.
Title reveal: Avengers: Annihilation
Stinger: The Hulk is training at the new SHIELD facility with Black Widow and Steve. Steve notices that Hulk has been training non-stop as of late, so he asks why. Hulk responds in Banner's normal voice with: "My rematch is coming real soon, I can feel it!"
Now, that seems to be INCREDIBLY packed for what will presumably be around two minutes max of teaser trailer, but hopefully we won't have too long to wait until the trailer arrives and we find out just how wide of the mark this "leak" is…
SEE ALSO: Avengers 4 toy packaging reveals new matching team costumes for Earth's Mightiest Heroes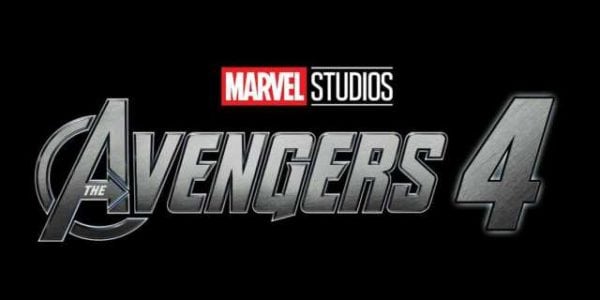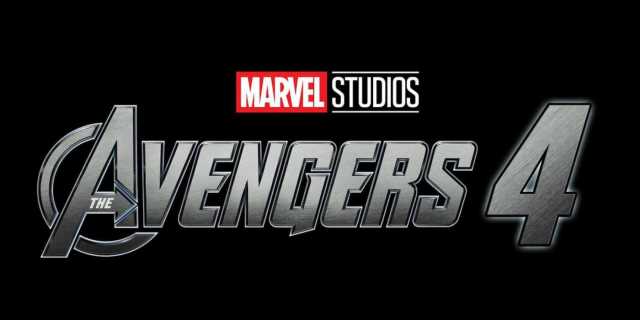 An unprecedented cinematic journey ten years in the making and spanning the entire Marvel Cinematic Universe, Marvel Studios' "Avengers: Infinity War" brings to the screen the ultimate, deadliest showdown of all time. The Avengers and their Super Hero allies must be willing to sacrifice all in an attempt to defeat the powerful Thanos before his blitz of devastation and ruin puts an end to the universe.
Avengers: Infinity War stars Robert Downey Jr. (Iron Man), Chris Evans (Captain America), Mark Ruffalo (Hulk), Chris Hemsworth (Thor), Scarlett Johansson (Black Widow), Chadwick Boseman (Black Panther), Tom Holland (Spider-Man), Sebastian Stan (Winter Soldier), Anthony Mackie (Falcon), Paul Bettany (Vision), Elizabeth Olsen (Scarlet Witch), Don Cheadle (War Machine), Josh Brolin (Thanos), Benedict Cumberbatch (Doctor Strange), Benedict Wong (Wong), ChrisPratt (Star-Lord), Zoe Saldana (Gamora), Dave Bautista (Drax), Bradley Cooper (Rocket), Sean Gunn (Rocket), Vin Diesel (Groot), Karen Gillan (Nebula), Pom Klementieff (Mantis), Tom Hiddleston (Loki), Samuel L. Jackson (Nick Fury), Cobie Smulders (Maria Hill), Benicio Del Toro (The Collector), Danai Gurira (Okoye), Letitia Wright (Shuri), Winston Duke (M'Baku), Terry Notary (Cull Obsidian), Tom Vaughan-Lawlor (Ebony Maw), Carrie Coon (Proxima Midnight), Michael James Shaw (Corvus Glaive) and Peter Dinklage (Eitri).