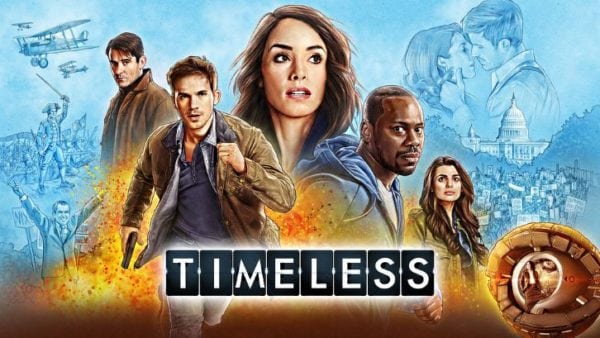 Timless fans – mark your calendars, as NBC has announced that the two-part series finale is set to air on Thursday, December 20th between 8pm and 10pm.
According to Entertainment Weekly, the finale is described as "an epic, unforgettable thrill ride through the past, present and future, with a healthy dose of Christmas spirit. Spread across three centuries and two continents, the finale will test Lucy, Wyatt and the entire Time Team like never before as they try to #SaveRufus, preserve history and put a stop to Rittenhouse once and for all."
SEE ALSO: Timeless producer discusses the upcoming finale, door will be left open for more
Timeless was cancelled for the second consecutive year back in June, and while an intense fan campaign couldn't secure a third season renewal, it did convince the network to wrap things up properly with a two-hour finale.
Timeless is produced by Sony Pictures Television Studios and features a cast that includes Abigail Spencer, Matt Lanter, Malcolm Barrett, Goran Višnjić, Paterson Joseph, Sakina Jaffrey and Claudia Doumit.