Sideshow has revealed a batch of promotional images for Tweeterhead's Pennywise maquette which is based on the appearance of Bill Skarsgard as the malevolent being in Andy Muschietti's acclaimed Stephen King adaptation It. The collectible is available to pre-order now, priced at $349.99 and is expected to ship September-November 2019; check it out here…
SUPPORT FLICKERING MYTH: Order via Sideshow Collectibles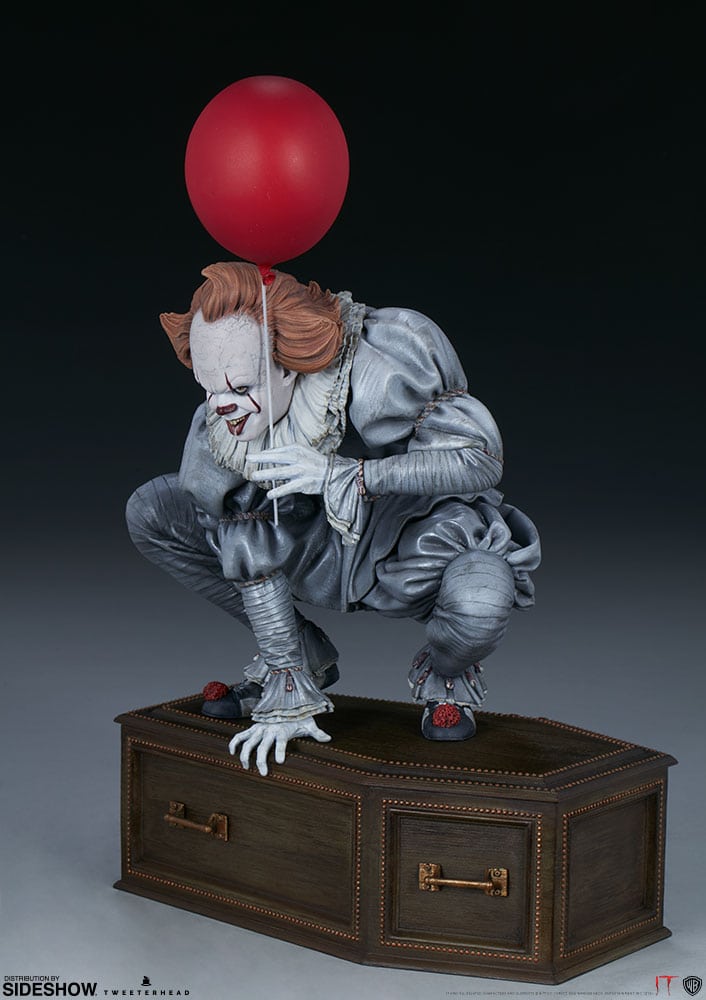 Sideshow and Tweeterhead are proud to announce the newest Maquette- Pennywise! At 13 inches tall, the dancing clown is crouched down in a menacing pose.
Tweeterhead's Pennywise Maquette includes a balloon holding hand as well as a gesture hand for multiple display options and is a must-have for any fans of It and the horror genre.
It: Chapter Two will see Bill Skarsgard reprising his role as Pennywise the Dancing Clown, while Jessica Chastain (Beverly), James McAvoy (Bill), Bill Hader (Richie), James Ransone (Eddie), Andy Bean (Stanley), Jay Ryan (Ben) and Isaiah Mustafa (Mike) star as the adult versions of The Losers Club. Young stars Jaeden Lieberher, Jeremy Ray Taylor, Sophia Lillis, Finn Wolfhard, Wyatt Oleff and Chosen Jacobs are also set to reprise their roles from the first movie in flashback sequences.