Boom! Studios returns to the Goblin Kingdom later this month with the release of Jim Henson's Labyrinth: Under the Spell #1, and we've got a first-look preview for you here; check it out…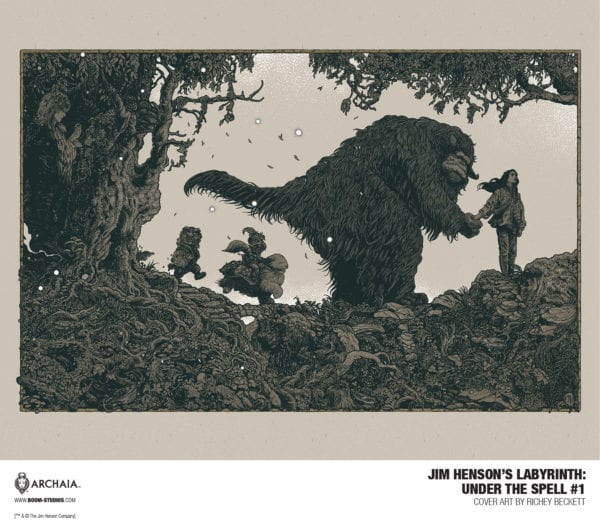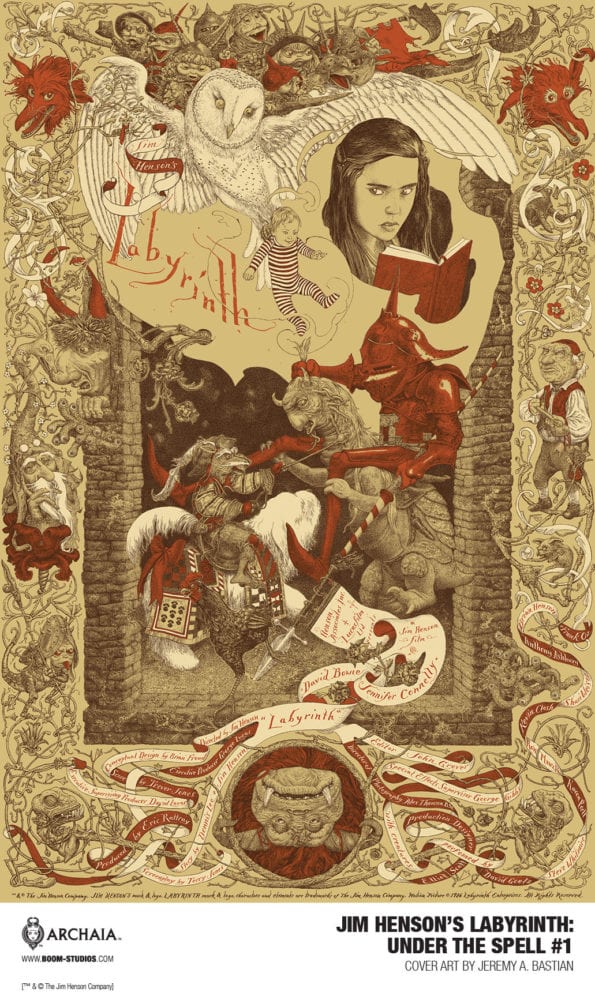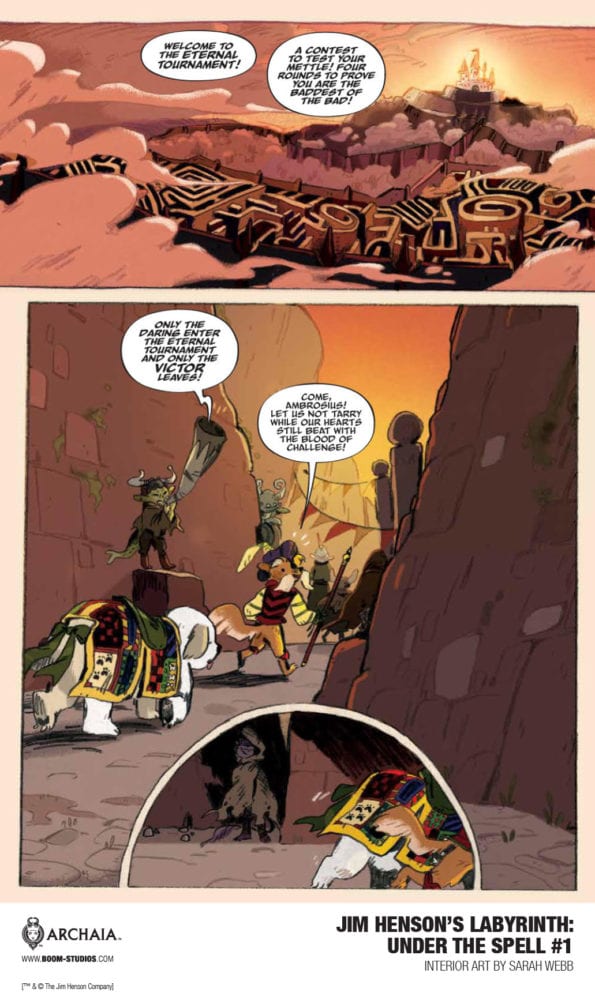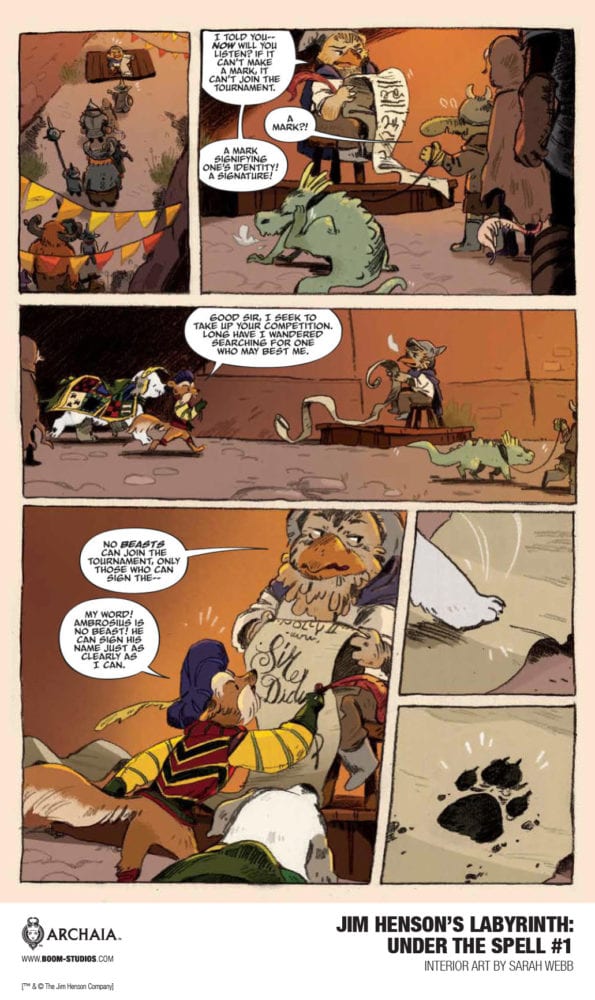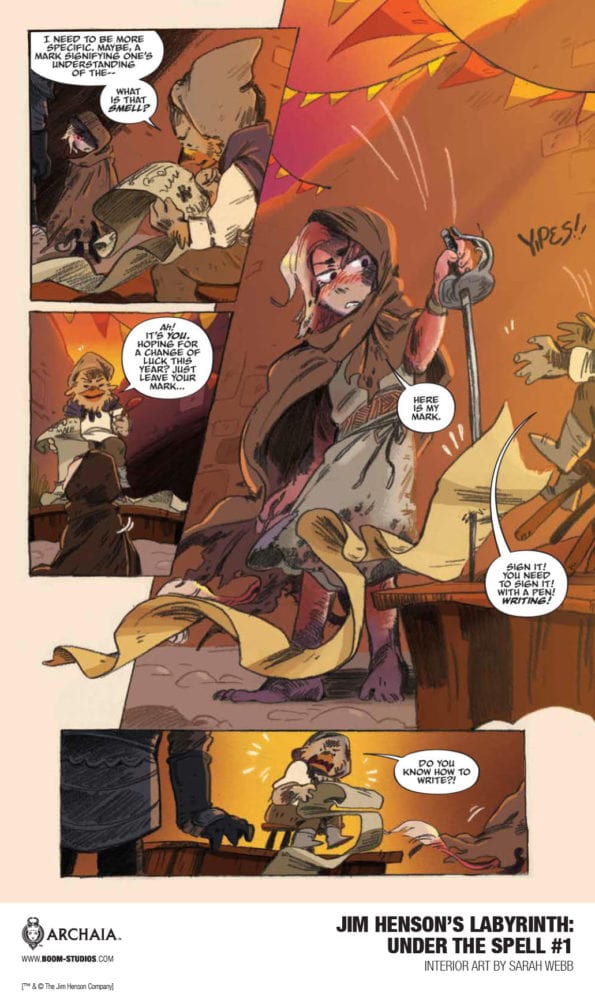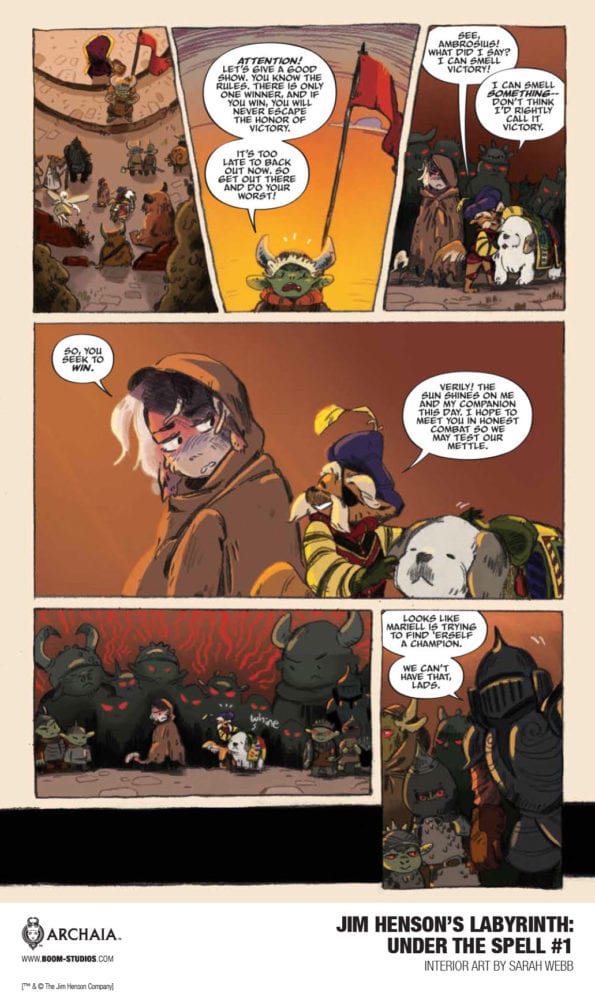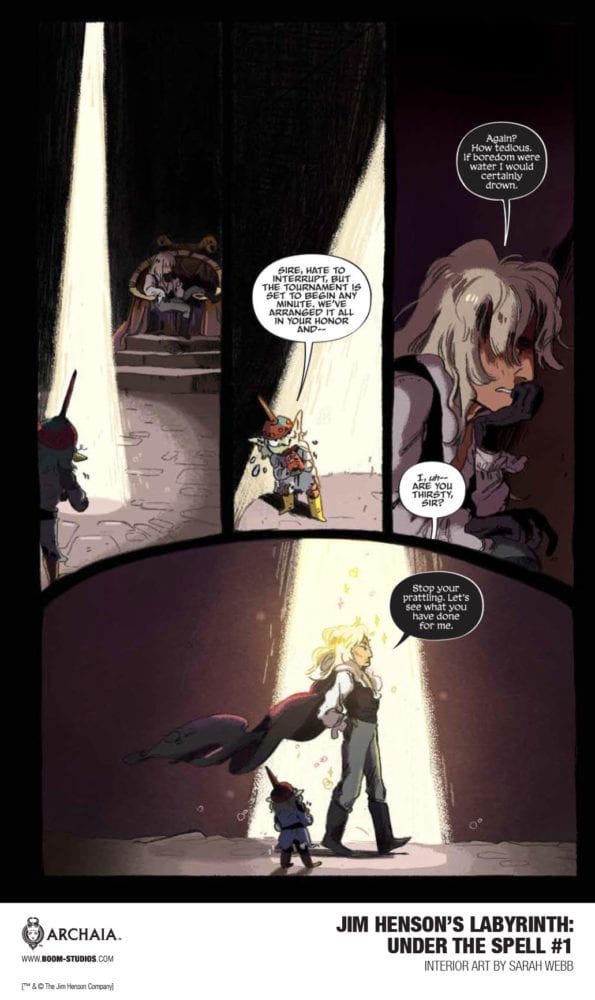 JIM HENSON'S LABYRINTH: UNDER THE SPELL #1 presents an all-new special collection of stories starring the strange and wondrous characters of Jim Henson's beloved fantasy classic Labyrinth, including the reveal of the secret history of Sir Didymus and the vow he made to guard the bridge over the Bog of Eternal Stench.
Writer S.M. Vidaurri (Steven Universe: Harmony) and artist Sarah Webb (Kochab), alongside the talented creators Sina Grace (Iceman), Boya Sun (5 Worlds), and Michael Dialynas (The Woods) weave a tapestry of tales that brings us back to the Goblin Kingdom to face dangers untold and hardships unnumbered.
"Labyrinth introduced fans to a world of endless imagination where anything is possible. There are always new corners to be explored and new revelations to be uncovered," said Cameron Chittock, Editor, BOOM! Studios, "Under the Spell #1 shines light on fan favorite characters and introduces all new creatures to the canon, building on the ever-expanding world Jim Henson created."
Jim Henson's Labyrinth: Under the Spell #1 goes on sale November 28th.