Red Stewart reviews the ninth episode of Black Lightning season 2…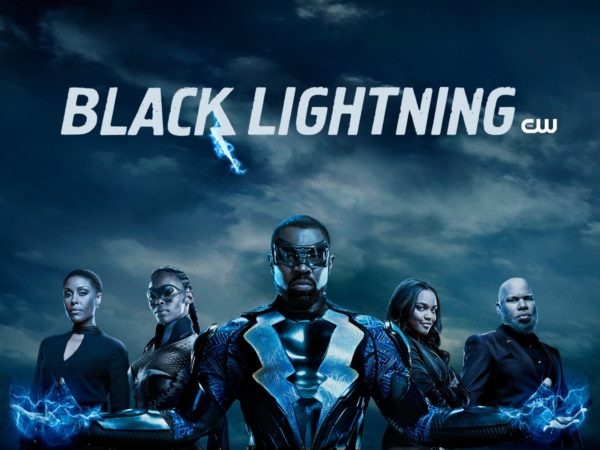 Running away from home isn't all that it's made out to be. Movies like The Outsiders, American Beauty, and even The Lion King have often portrayed this path as leading to a partially happy outcome, but the truth is, even with money, there are a lot of problems that one can theoretically run into. What do you do for housing? What do you do for medical attention? What do you do when you run out of money? What do you do about law enforcement looking for you? Do you honestly stop caring about the effect this will have on your family?
Black Lightning's mid-season finale didn't quite address all these questions, but the fact that it brought up most of them is an attestation to the writers taking this plotline seriously. It would have been very easy to turn this into a temporary distraction for the heroes while Tobias Whale continues his growth in Freeland's community. However, much like how Grodd's debut in the first season of The Flash was treated as both a legitimate development and a standalone entry, so too is Khalil and Anissa's decision to skip town.
Last week, we saw how fragile things had become at home as a result of this, with Lynn in particular being hurt the most. This time around, Jefferson's emotional frailty it put in the limelight as he struggles with the fact that he might not have only failed as a superhero, but also as a father. His job is to both protect the innocent and his children in this world of crime and metas, and now he may have lost his daughter to it all.
As Jefferson works with Gambi and Anissa to narrow down Jen's location, negative events continue to transpire around them. Khalil was stabbed by a poisoned knife from the newly introduced antagonist Cutter, and his enhanced immune system is only delaying the inevitable. This puts Jennifer in a tough spot- does she abandon him or break her moral code to ensure he gets well? Meanwhile, Lynn may have found another method of finding the two- Khalil's estranged father, who's out of prison after serving for violent felonies. Her decision to follow through on this plan of action makes for a surprising confrontation.
Elsewhere, Tobias is doing just as I said- working to make himself a powerful sociopolitical player in Freeland once again. The way the writers depicted this is interesting because, rather than show him bribe another politician or conduct some sketchy business transaction, he instead recruits a young engineering student who was just rejected from a scholarship he desperately needed. While Tobias could have simply strong-armed or blackmailed the young man into doing what he wanted, the writing team had a different idea in mind, presenting another side of the man that provides Krondon with yet another opportunity to show his range as an actor. Here, we see the charismatic, kind, and even nurturing personalities of Tobias as he appears to genuinely want this kid to succeed in spite of the obstacles thrown at him. Of course, we, as outside viewers, know that Tobias has something nefarious planned, but it's still nice to see him try to be more than just a typical bad guy.
Between Tobias's scheming, Jefferson's anxiety, and Khalil's illness, there is a lot of passion (referring to both definitions) in "Gift of the Magi." Despite the super abilities and advanced technology, scenes like these remind us of just how relatable a fictional show can be when its creators focus on the grounded elements of it. Powers or no powers, this is how people would react if they were placed in a desperate situation. Perhaps that's why the mid-season finale was given a Christmas-themed title: there isn't much in the way of yuletide cheer here, but at the end of it we do know that we are dealing with actual human beings.
It's easy to talk ethics when you're sitting on the comfy sidelines, it's another to actually empathize with the people in said situations. With better pacing, this could've sat as one of Black Lightning's strongest episodes, but alas it will have to settle for a solid rating.
Score- 7/10
Red Stewart