A couple months ago Star Trek fans were treated with the exciting news that Sir Patrick Stewart will be returning to the role of Captain Jean-Luc Picard in a new Star Trek series. While not much else is known about the currently untitled show, we now have an idea when it will hit CBS All Access.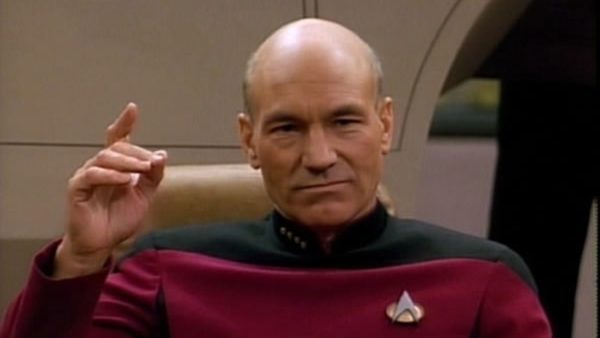 CBS' chief creative officer David Nevins told the audience of the 46th Annual UBS Global Media and Communications Conference that 2019 will be when fans can expect the series to premiere."In 2019, it's not one Star Trek, it's two Star Treks. Discovery at the beginning of the year, and Picard will start at the end of the year," he told the crowd.
The series will premiere on CBS' streaming service, CBS All Access, where Star Trek: Discovery is home to and is currently in production now with Stewart having shared an image from the writer's room. As well as a Picard series, CBS All Access is also developing an animated comedy series titled Star Trek: Lower Decks. Additionally, CBS is also developing a Discovery spin-off centred around Michelle Yeoh's Captain Georgiou and Section 31.
Star Trek: Discovery co-creator and executive producer Alex Kurtzman is overseeing developing on the new series, while the writers room includes Discovery's Kirsten Beyer, Akiva Goldsman alongside Michael Chabon (John Carter), James Duff (The Closer) and Diandra Pendleton-Thompson.
SEE ALSO: Star Trek: Discovery season 2 trailer introduces Ethan Peck's Spock
So far, nothing is known about the new project, save for the fact that Stewart will be back as Picard and it will pick up his story years after we last saw him in command of the USS Enterprise-E in Star Trek: Nemesis. Meanwhile, Star Trek: Discovery is set to premiere its second season on January 17, 2019.