Last August it was announced that Patrick Stewart is set to reprise his role as Jean-Luc Picard for a Star Trek: The Next Generation sequel series at CBS All Access, which will pick up fifteen years after the events of Star Trek: Nemesis.
Speaking to THR, executive producer and franchise overseer Alex Kurtzman has discussed how he tempted Patrick Stewart back to the fan favourite role of the former U.S.S. Enterprise captain, stating that:
"He threw down an amazing gauntlet and said, 'If we do this, I want it to be so different, I want it to be both what people remember but also not what they're expecting at all, otherwise why do it?'"
SEE ALSO: Picard series will be very different in tone to Star Trek: Discovery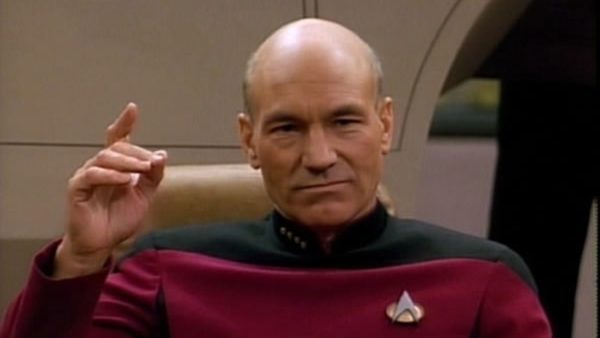 Kurtzman went on to produce a 34-page document outlining his concept and ideas for the series, which impressed Stewart enough to seal the deal:
"He walked into the room and he had a huge smile on his face and said, 'This is wonderful.' What he understood at that point … was that he was with people who desperately wanted to collaborate with him; that we weren't trying to exploit him. He knew if he was going to go back to Picard, it needed to be for the greatest reason ever."
Meanwhile, Kurtzman also went on to reveal that a new animated Star Trek series is also in the works, which will be in addition to the recently announced comedy Star Trek: Lower Decks. Details however are being kept tightly under wraps.
SEE ALSO: Paramount reportedly shelves Star Trek 4