HBO has released the first trailer for the upcoming drama O.G. Directed by Madeleine Sackler, the film stars Jeffrey Wright as a maximum-security prison inmate whose impending release following his 24-year sentence is upended; watch the trailer here…
O.G. follows Louis (Jeffrey Wright), once the head of a prominent prison gang, in the final weeks of his 24-year sentence. His impending release is upended when he takes new arrival Beecher (Theothus Carter), who is being courted by gang leadership, under his wing. Coming to grips with the indelibility of his crime and the challenge of reentering society, Louis finds his freedom hanging in the balance as he struggles to save Beecher.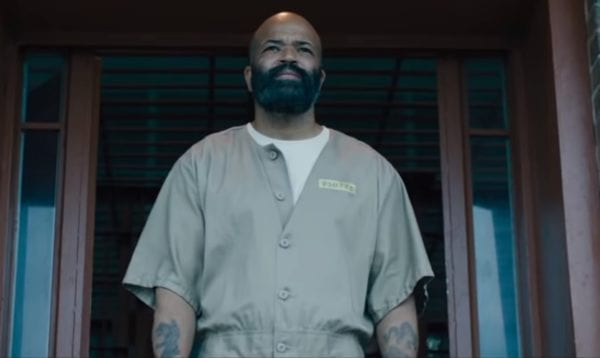 O.G. is set to premiere on February 23rd and features a cast that includes Jeffrey Wright, Theothus Carter, William Fichtner, Boyd Holbrook, Mare Winningham, David Patrick Kelly, and Yul Vazquez.