It's expected that 20th Century Fox's X-Men franchise will draw to a close this year with X-Men: Dark Phoenix and The New Mutants (assuming the latter actually gets released), with Marvel Studios set to take control of the property after Disney's Fox acquisition.
Rumours are circulating that Fox has already pulled the plug on all of its other planned Marvel projects, but if that is the case then it seems the memo is yet to reach everyone involved. Just this week, it's been reported that Channing Tatum is considering taking on directing duties for the Gambit movie, and now Ryan Reynolds has confirmed that development is also underway on Deadpool 3.
Speaking at the Chinese premiere of Once Upon a Deadpool, Variety reports that Reynolds said his team is working on a third solo movie and that they are "looking to go in a completely different direction," and that "often, they reboot or change a character maybe like four movies too late."
SEE ALSO: Read our Blu-ray review of Once Upon a Deadpool here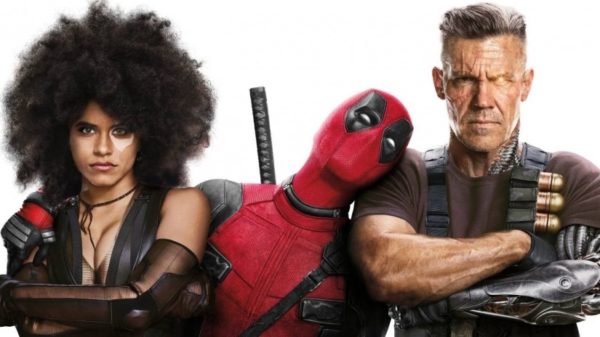 Whether or not we get to see Deadpool 3 remains to be seen, but according to screenwriters Rhett Reese and Paul Wernick, if it does happen, it will happen after the planned X-Force film.
"According to the chronology that we've established, X-Force will be next, before Deadpool 3," Reese tells Screen Rant. "It's a bit of the 'Iron Man 1, Iron Man 2, The Avengers, Iron Man 3' model, in that sense. X-Force isn't being written by us. It's being written and directed by Drew Goddard, or at least that's the plan right now. We're not involved with that one. We do anticipate there will be a Deadpool 3 at some point, but it's just a little premature, because it will definitely take a backseat to X-Force for the time being."
At this point in time, we have little idea what will happen with the Deadpool franchise once the Disney and Fox deal closes. Rumours have suggested that Disney will only continue with any Fox movies that have started already started production, and it's widely expected that Marvel will reboot the X-Men and Fantastic Four as part of the Marvel Cinematic Universe. However, there's also been some speculation that Deadpool could continue as a standalone series, given how successful Reynolds' version of the character has become.
Would you like to see Reynolds' Deadpool franchise continuing under Disney after the Fox acquisition? Can you see it happening? Let us know your thoughts in the comments or on social media…