Warner Bros. and DC Films scored a huge success this past December with the release of Aquaman, with the James Wan-helmed superhero blockbuster smashing the $1 billion mark at the global box office, and helping to restore some confidence in the DC Extended Universe following the underwhelming reception to 2017's Justice League.
Despite being over a year on from its release, Justice League remains a hot topic amongst DC fans, with much speculation regarding the changes that were made to the movie after Joss Whedon came on board to oversee reshoots and post-production following Zack Snyder's exit. And, if a new rumour is to be believed, it appears that Whedon drastically altered the character of Jason Momoa's Arthur Curry in Justice League – something which Snyder reportedly helped Wan to course correct for the solo movie.
According to actor Neil Daily, who reportedly works closely with Warner Bros. and oversaw the test screening for both Justice League and Aquaman:
"We could have gotten a whole movie about Aquaman basically fawning over Mera the whole time and making all kinds of dirty jokes and things like that and they really had to get away from that, which is all what Whedon had done, so Snyder had a little bit of an influence on Aquaman. James Wan was showing Zack Snyder – against the studio's wishes – cuts of the movie and early test screenings and storyboards to make sure that they're on the same page with what he originally wanted and Snyder gave his blessing of approval, bringing it back to what he wanted all along."
SEE ALSO: Aquaman VFX reels break down the DC movie's visual effects
Now, it's worth noting that the above information is unconfirmed (and it seems unlikely that we'll ever get any official word on the subject), but whether it's true or not, one would have to assume that Warner and DC are extremely pleased with the results.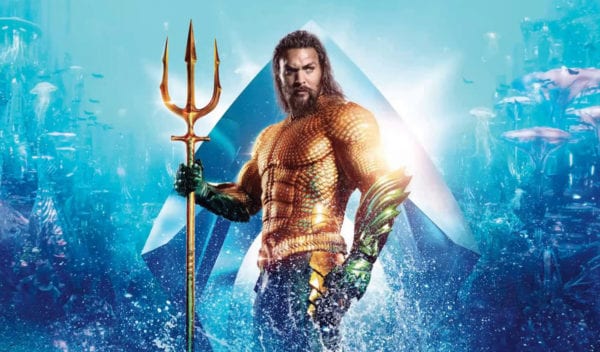 From Warner Bros. Pictures and director James Wan comes an action-packed adventure that spans the vast, visually breathtaking underwater world of the seven seas, "Aquaman", starring Jason Momoa in the title role. The film reveals the origin story of half-human, half-Atlantean Arthur Curry and takes him on the journey of his lifetime — one that will not only force him to face who he really is, but to discover if he is worthy of who he was born to be … a king."
Aquaman is directed by James Wan (The Conjuring) and stars Jason Momoa as the titular hero, reprising his role from Batman v Superman: Dawn of Justice and Justice League, along with Amber Heard as Mera, Patrick Wilson as Ocean Master, Willem Dafoe as Dr. Vulko, Yahya Abdul-Mateen II as Black Manta, Dolph Lundgren as King Nereus, Nicole Kidman as Atlanna, Temuera Morrison as Tom Curry, Ludi Lin as Murk, Michael Beach as Jesse Kane, Djimon Hounsou as the Fisherman King, Randall Park as Dr. Stephen Shin, Otis Dhanji as a young Arthur Curry, Julie Andrews as Karathen and Graham McTavish as King Atlan.
Via CinemaBlend