With First Man out now on DVD and Blu-ray, Sean Wilson talks to its award-winning composer Justin Hurwitz about capturing the outer-space sound of the Neil Armstrong drama…
What does it take to transport audiences into the gulf of space? Composer Justin Hurwitz knows – his latest collaboration with Oscar-winning La La Land director Damien Chazelle is First Man, the critically acclaimed Neil Armstrong drama that explores the astronaut's fateful Apollo 11 voyage to the moon.
Starring Ryan Gosling and Claire Foy, the movie has been shamefully overlooked in Oscars circles (and indeed most other major awards bodies). But the film's shattering immersive impact cannot be overstated – this is no cleaned-up, patriotic drama but a shudder-inducing look at the dangers, both physical and emotional, of the space race. Chazelle deploys seamless effects and all-encompassing sound design to paint a unique psychological picture of an introverted man who used an inter-galactic voyage as an opportunity to come to terms with grief, aided by Gosling's powerful performance.
Equally powerful is Hurwitz's atmospheric, Golden Globe-winning score, another casualty of the misfiring Oscar nominations. But awards be damned – the composer's seamless transition from psychological intimacy to ecstatic triumph is among 2018's greatest soundtrack success stories. With the movie now on DVD release, I caught up with Hurwitz to discuss his film score inspirations, his enduring collaboration with Chazelle and what it means to distill the sound of space in musical form.
It's wonderful to talk to you Justin as I'm a huge fan of your work. To begin with, before I get onto First Man, I wanted to put everything in context and ask what was the score that inspired you to become a film composer?
I can't think of one particular track but I remember being really inspired by the scores of John Williams when I was a kid. I remember movies like E.T. and Jurassic Park where the scores really stuck with me. They showed me how powerful film music can be and how magical film music can be. So I think those were the scores that made an impression on me the most.
What was your path into the industry? How did you start to do this for a living?
Let's see… I took piano lessons from the age of six years old, and I started composing when I was 10. My parents got me some composing equipment and a synthesiser, as well as this thing called a sequencer. Back then it was a physical piece of equipment comparable to the floppy disc, upon which you would layer tracks.
Nowadays, a sequencer means software like Logic or GarageBand or any other such piece of software. But back then, you would make compositions by layering tracks, and I started doing that when I was 10. And I loved it. I found it addictive in ways that practicing the piano never was. My parents always had to twist my arm to practice the piano. The hours would just fly away and my bedtime would come around and my parents would say that I ought to have been in bed hours ago.
So I think I recognised back then that it was something I loved. I loved it more than anything else. By the end of high school, I started to think about what I wanted to study in college. I realised that composing music was something that I loved more than anything. And I really wanted to move into composition for films. As I said, I noticed film scores when I was young, and I loved film, and I thought film would be a great way to utilise those skills.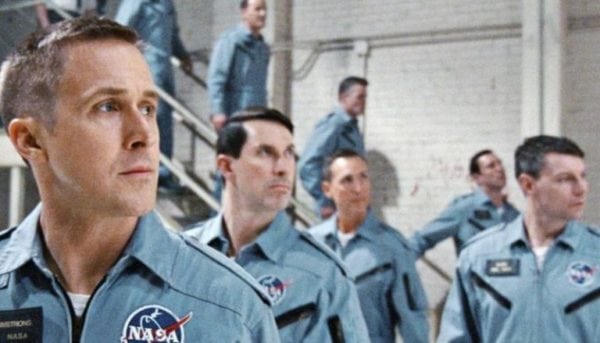 You've subsequently established a long-running partnership with film-maker Damien Chazelle that stretches back to his first film, Guy and Madeline on a Park Bench. What do you think is the secret to great communication between a director and a composer?
I think mutual respect and mutual trust. Obviously the composer has to have trust in the director, in the movie they're making and the choices they're making. There are obviously questions of tone and structure that rely on the film-maker's decisions. At the same time, trust has to go the other way and I think because Damien and I have worked together for so long, we have that trust in one another.
So how did you first come to work together?
We went to college together and we became roommates in our sophomore year. Then the following year, the third year, because we were roomates, we had spent all of our time talking about movies and scores. This led us to talking about projects we wanted to work on, and we wanted to make a musical.
It was the junior year of college, the third year, that Damien said he was going to make this musical project for his senior thesis. He asked if I would do the music and I said yes. It started as a short film, then grew into a feature and just kept growing in scope, and eventually it became our first movie collaboration, Guy and Madeline on a Park Bench. That led to La La Land – even though Whiplash got made first, Guy and Madeline led directly to La La Land. It was the one that started it all.
Click below to continue on to the second page…