In the week before the 91st Academy Awards are handed out, Tom Beasley takes a look at each Best Picture nominee and its chances of Oscars victory. Next, Spike Lee might finally get his awards season time in the sun for BlacKkKlansman…
Spike Lee has always been a filmmaker at the forefront of bringing stories of the marginalised to the big screen. Perhaps the one thing missing from his career is Oscar success – he has been nominated several times, but has not yet managed to leave with an award. BlacKkKlansman, in which Lee tells the true story of a black cop who infiltrated the Ku Klux Klan, has earned Lee his first Best Director nomination and could well be in the frame to win Best Picture.
Let's take a look at the film…
What's this all about? And is it any good?
BlacKkKlansman was promoted on its posters as being "based on a crazy, outrageous, incredible true story" and that is certainly the case. It follows black cop Ron Stallworth (John David Washington) as he tries to make his mark in the Colorado Springs Police Department in the 1970s. He discovers the contact details for the local chapter of the Ku Klux Klan in a newspaper and phones them pretending to be white. As the KKK take a shine to him, he recruits fellow cop Flip Zimmerman (Adam Driver) to portray him when they want to meet Ron in person.
The film is as typically ramshackle and rambling as you'd expect from a Spike Lee joint, but benefits from a sharp and witty script. Washington is having the time of his life in a lead role that enables him to play comedy as much as push social commentary and Driver does stellar work as Zimmerman, stuck between his desire to simply get the job done and his Jewish identity making this particular job all the more dangerous and important. The portrayal of the Klan members as redneck buffoons is perhaps a little on the nose, but it's worth it for Topher Grace's slimy take on David Duke.
For me, it isn't a complete success. Particularly, some of the parallels to the America today are a little clunky. However, when Lee brings things explicitly back to the present day for a coda that evokes the Charlottesville protests, the film finds its powerful heart and lands a series of very heavy emotional blows. It's those images that stick in the mind and leave a real impression.
Has it had a good season?
The trophy cabinet for BlacKkKlansman is looking pretty bare at the moment, with very few of the precursor awards landing in its favour. The one thing it does have in its favour, though, is that it has been one of the most consistent players in terms of nominations. Only this film and A Star is Born were nominated for the main award by all four of the main guilds – SAG, PGA, DGA and WGA – though notably neither have been able to win any of those prizes.
It has, however, done okay in terms of screenplay prizes. Lee's script – co-written with Charlie Wachtel, David Rabinowitz, Kevin Willmott – picked up the prize for Best Adapted Screenplay at the BAFTAs. It faces stiff competition at the Oscars, however, from Can You Ever Forgive Me? – winner of the Writers Guild of America prize in that category.
Can it win Best Picture?
Sadly, probably not.
BlacKkKlansman has simply not picked up the precursor awards that it needs in order to drum up voter support. Spike Lee has been a memorable and compelling figure on the campaign trail, but that alone will not be enough to propel it to Best Picture glory. Lee and his cast and crew will spend a lot of time in their seats at the Oscars, though they're certainly a frontrunner for that Adapted Screenplay gong.
Either way, it's exciting that a film with messaging as bold as this has made its way into the Oscar race, serving as a worthy successor to last year's Get Out in that respect – Jordan Peele's name as a producer is no coincidence. It isn't going to win, but it's certainly a movie that it's important to have as part of the conversation.
Tomorrow: Is this the real life? Yes, unfortunately. Bohemian Rhapsody is this year's most divisive Best Picture contender…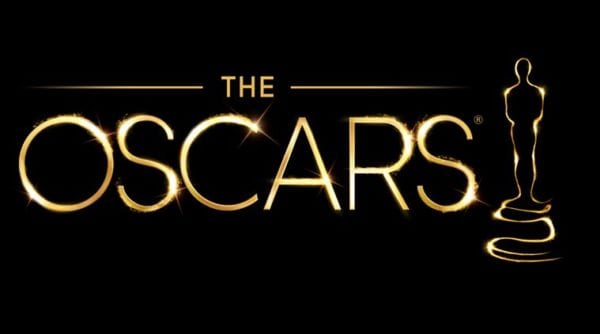 To read the previous articles in this series, click here.
The 91st Academy Awards will air live from the Dolby Theater on Sunday, 24th February.
Tom Beasley is a freelance film journalist and wrestling fan. Follow him on Twitter via @TomJBeasley for movie opinions, wrestling stuff and puns.