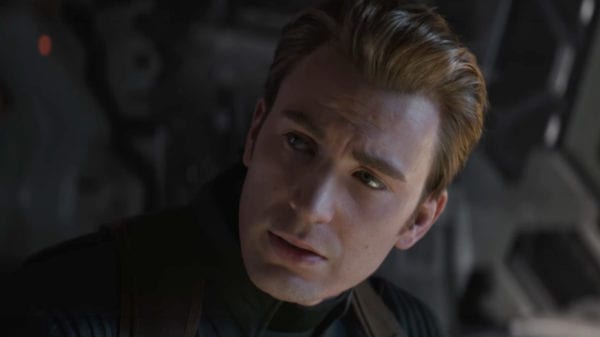 Given that his contract with Marvel Studios has expired, it's expected that Chris Evans could hang up his Captain America shield for good following his next outing in April's Avengers: Endgame.
Evans, who'll make his seventh full appearance as Cap in Endgame (not including his cameos in Thor: The Dark World, Ant-Man and Spider-Man: Homecoming), has previously suggested that he's looking to switch his focus into directing, although he has also indicated on occasion that he's also open to the possibility of extending his stay in the Marvel Cinematic Universe.
Well, if a new rumour is to be believed, Kevin Feige may have come up with the perfect solution, as it is being claimed that the Marvel Studios supremo is looking to keep Evans part of the MCU family post-Endgame by offering him the opportunity to direct on some of the upcoming Disney+ Marvel shows.
Interesting new development on the Chris Evans front … To keep him on the reservation, so to speak, after "Endgame," Kevin Feige has supposedly offered him the opportunity to direct a few episodes of those limited series that Marvel Studios is prepping for Disney +.

— Jim Hill Media (@JimHillMedia) February 2, 2019
Seeing as Marvel is planning a number of projects – including Loki, The Vision and Scarlet Witch and Falcon and the Winter Soldier – there's certainly going to be plenty of opportunities for directors to dip their toes into the MCU in the coming years. However, we should stress that this is just a rumour at present, and whether Evans – who made his directorial debut on 2014's Before We Go – will be one of them remains to be seen.