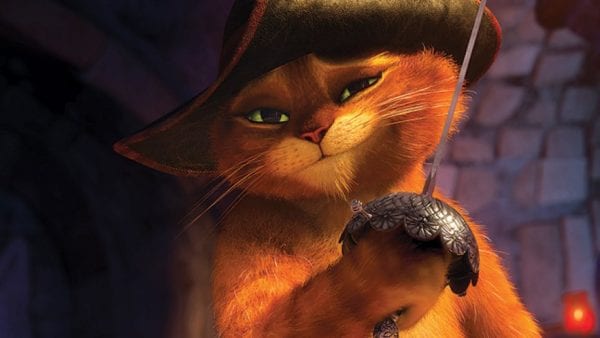 DreamWorks Animation has found a director for the sequel to its Shrek spinoff Puss in Boots, with the studio tapping Bob Persichetti, co-director of Sony's Oscar-winning animated feature Spider-Man: Into the Spider-Verse.
Persichetti has previous experience with DreamWorks Animation, and indeed Puss in Boots, having served as Head of Story on the first movie, as well as voicing a character. He was also a story artist on Shrek 2 and the 2007 holiday short Shrek the Halls.
Puss in Boots 2 was originally announced back in 2014 under the title Puss in Boots 2: Nine Lives & 40 Thieves, although it was subsequently removed from the schedule. However, this past November it was revealed that Illumination Entertainment's Chris Meledandri would be taking charge of rebooting both the Shrek and Puss in Boots franchises, albeit with the original voice actors.
The first Puss in Boots, featuring Antonio Banderas in the title role, was released in 2011 and grossed $555 million worldwide, as well as receiving an Oscar nomination for Best Animated Feature. A spinoff series, The Adventures of Puss in Boots, premiered on Netflix in 2015.