At the Toronto Comicon, Flickering Myth got the chance to speak with Fantastic Beasts: The Crimes of Grindelwald's Dan Fogler about the variety of films and television he's starred in throughout his career. During the discussion, Fogler took the time to reflect on one of his first films and a passion project for himself and the crew: the Star Wars-centric comedy Fanboys about a group of friends breaking into Skywalker Ranch to view Star Wars: Episode I – The Phantom Menace before it hits theaters.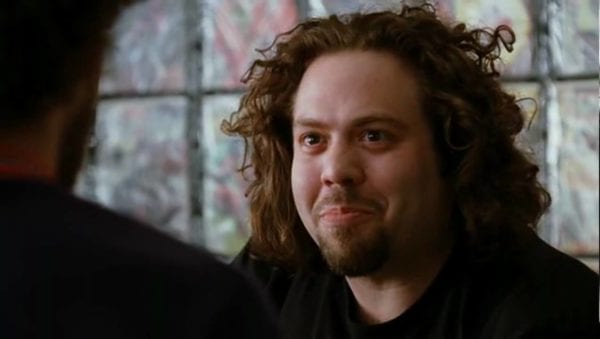 The film will celebrate its 10th anniversary this year and Fogler shared his thoughts on the film reaching such a big milestone. "Its crazy. It makes me feel old because that was one of the first movies I did. Wow. Its really cool. I love the legacy, I love that people really love that movie. I love when they dress up as Hutch. It's crazy."
He also revealed the fight they have against Trekkies – or 'Trekkers' at Seth Rogen's character prefers – is one of his favourite parts of the film. He enjoy it the most because of how difficult it was to take Rogen seriously with the ridiculous make-up he had on in that scene, though revealed it was even harder with Rogen's additional role in the film as a Klingon-dressed Trekkie.
"Hardest one was him as the Star Trek guy, he's like their version of the Klingon that they were able to get away with. But he looks crazy! He has like a giant ass on his head and the voice he used! He was walking around set answering people like that and you can't help but piss your pants. He's got a butt on his head so he's like 'Yeah, this guy's constipated so that's what he sounds like'. Oh man, its good stuff."
For the full interview with Fogler, where he also talks about his work on Fantastic Beasts, The Walking Dead, Hannibal and his own creative comics, check it out over at our YouTube channel here.