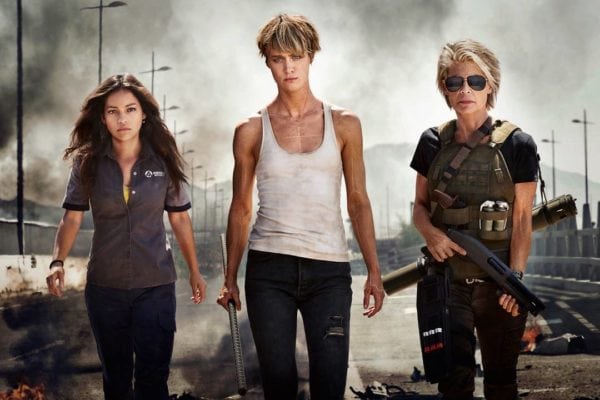 Terminator: Dark Fate may be bringing James Cameron, Arnold Schwarzenegger and Linda Hamilton back together, but The Terminator and Terminator 2: Judgment Day composer Brad Fiedel won't be coming out of retirement for the reunion, as THR is reporting that the upcoming reboot will be scored by Junkie XL.
The composer, a.k.a. Tom Holkenborg, previously worked with Dark Fate director Tim Miller on Deadpool, while his other credits include Mad Max: Fury Road, Batman v Superman: Dawn of Justice and Alita: Battle Angel.
"It's great to be working on another project with Tim," said Holkenborg. "The original Terminators were such iconic movies, and having James back as a producer with Tim directing is an amazing dream team. It's going to be a fantastic movie to be part of."
SEE ALSO: Arnold Schwarzenegger talks Terminator: Dark Fate and James Cameron's involvement
Terminator: Dark Fate is being directed by Tim Miller (Deadpool), with James Cameron attached to produce, and sees Arnold Schwarzenegger (T-800) and Linda Hamilton (Sarah Connor) reprising their roles alongside new cast additions Mackenzie Davis (Blade Runner 2049), Natalia Reyes (Lady), Diego Boneta (Pretty Little Liars) and Gabriel Luna (Agents of S.H.I.E.L.D.). It is set for release on November 1st 2019.