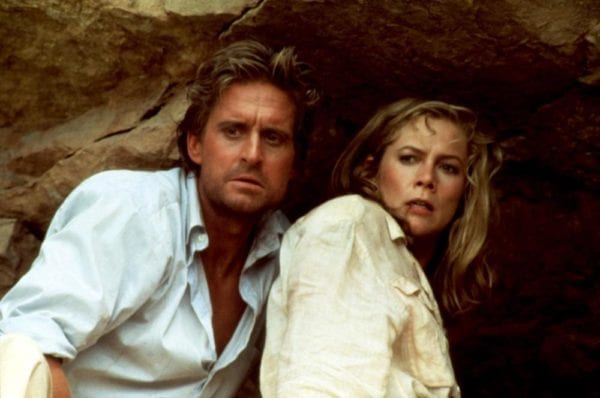 Kathleen Turner is set to reunite with Michael Douglas some 35 years after their first collaboration in Romancing the Stone, with Turner set to guest star in Netflix's hit comedy The Kominsky Method.
Turner will play Ruth Bederman, the ex-wife of Douglas' Sandy and mother to Mindy (Sarah Baker). According to Variety, her character description reads: "Sandy's second wife, Ruth delights in still being able to push the buttons of her ex-husband."
After appearing together in the hit 1984 comedy adventure Romancing the Stone, Turner, Douglas and co-star Danny DeVito reprised their roles the following year for the sequel The Jewel of the Nine, with the trio also working together on 1989's dark comedy The War of the Roses.
The second season of the Golden Globe-winning comedy is currently shooting ahead of a premiere on Netflix later this year.