8. Cujo
Jaws made the world afraid to dip their toes in the water, Cujo added stakes to the innocuous act of clapping a dog. Featuring a brilliantly slobbery beast as the titular monster, it's a shameless slice of rather scary canine pulp. Of course, the film has its roots in literature from the master of horror, Stephen King. Despite a mixed relationship with adaptations of his work (he hates The Shining), he called Cujo "terrific".
7. Lady and the Tramp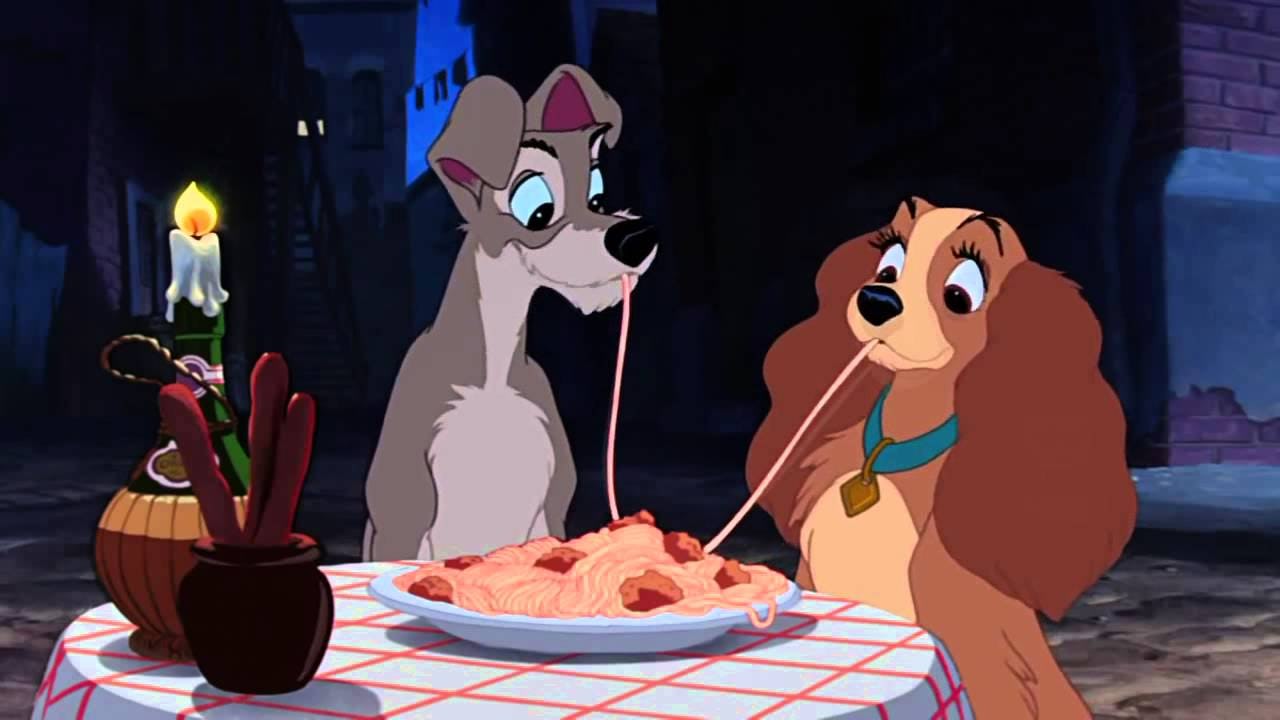 Disney's gooey take on the Romeo and Juliet story is less about warring families, more-so about breaking down the boundaries of class. When a female Cocker Spaniel meets a male stray mongrel, a spark is lit, giving way to a romantic adventure that taught kids the virtues of Pride and Prejudice will remaining a visual and aural delight. If the classic spaghetti-smooch scene doesn't melt your heart, you're probably a lost cause.
6. The Fox and the Hound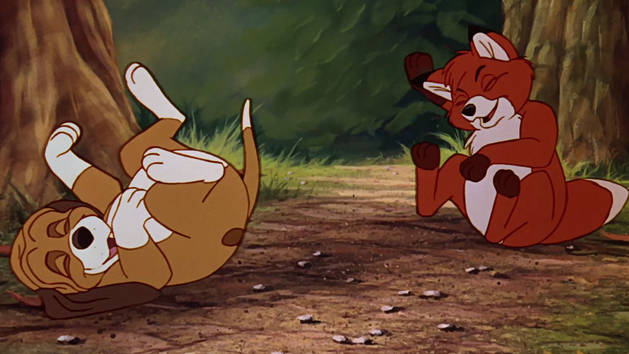 Another Disney animated classic, this tender, bittersweet feature is many things: a useful lesson on friendship for the kids; an allegory of the fickle nature of class boundaries, and a meditation on how society dictates the distinction of what's right and wrong, and why sometimes it's okay to rebel against the established norm. Or if you're not one for reading into things, a purely adorable saga.
5. All Dogs Go To Heaven
Fun and darkly quirky, All Dogs Go To Heaven take a grim conceit on paper and makes a delightfully outlandish, colourful animation that somehow brings murder, gambling and Hell together. It wasn't immediately welcomed with open arms due to the tougher subject matter woven through the offbeat musical numbers, but with a soaring success on VHS, it's safe to say it's a bit of a classic.
Click below to continue on to the second page…