Battlestar Galactica Classic #5 hits comic book stores this Wednesday, and we've got a preview for you here courtesy of Dynamite Entertainment; check it out…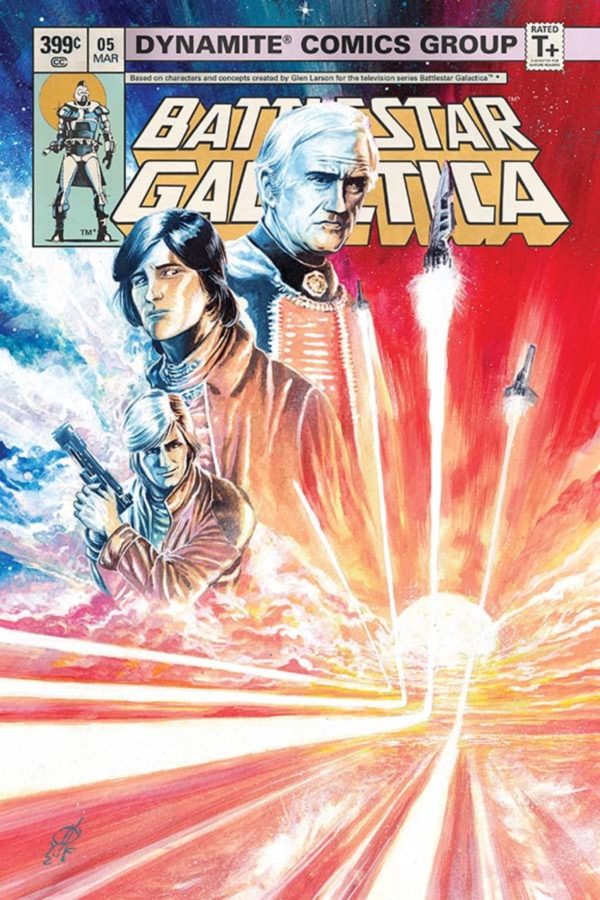 Galactic justice — and retribution — are served! It's a battle royale in the Empyrean Expanse as the Galactica and humanity's new allies confront the Cylons and their confederates. New York Times bestselling author and comics writer JOHN JACKSON MILLER (Star Wars, Star Trek, Halo) and Daniel HDR (Red Sonja, Superman) bring their miniseries timed for Battlestar Galactica's 40th anniversary year to its colossal conclusion!
Battlestar Galactica Classic #5 is out on June 19th, priced $3.99.