Get back in the driver's seat as the next route add-on is now available for Dovetail Games' Train Simulator.  This new route is a section of China's Guiyang–Guangzhou high-speed railway, specifically between the towns of Guilin and Hezhou.  See more of this route in the trailer below…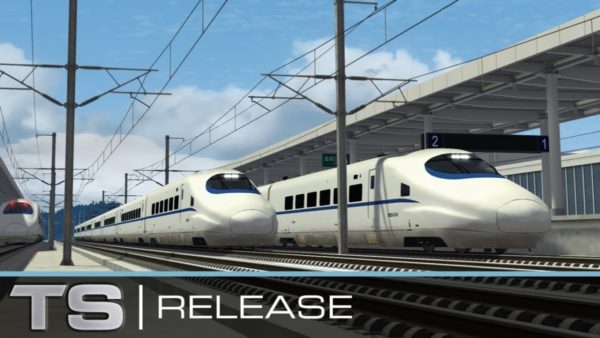 The Guiyang–Guangzhou high-speed railway was built between 2008 and 2014 and stretches between the two capitals of these provinces.  This line completely changed transportation in the region by reducing travel time by a whopping 16 hours.
The building of this line involved the construction of many bridges and tunnels which approximately cover 80% of the route and players will be able to enjoy their journey along this line taking in the scenery of the Chinese countryside aboard the Shinkansen-derived CRH2A EMU.
The add-on will feature a driving tutorial and 7 engaging career scenarios, including a quick trip to Hezhou, but there will be more scenarios available on the Steam Workshop online.
Features of the add-on are:
180km high-speed route between Guilin and Hezhou.
Includes CRH2ATX 8-car high-speed EMU.
Equipped with CTCS signalling system.
Fully working ATP and cruise control systems.
Train number and destination functionality.
7 career scenarios, complete with audible passenger announcements.
Quick Drive compatible.
The Guiguang High Speed Railway: Guilin – Hezhou Route add-on is available now on Steam.