Iron Studios has unveiled the 1:10 scale Battle Diorama Series Iron Patriot & Rocket which is based on the appearance of the characters in the Marvel blockbuster Avengers: Endgame. The collectible is available to pre-order now, priced at $180.00; check out the promotional images here…
SUPPORT FLICKERING MYTH: Order via Sideshow Collectibles
Lieutenant Colonel James Rhodes, Tony Stark's best friend, is known for the armor codenamed War Machine. After joining Captain America and the Avengers to fight against Thanos, War Machine's armor is damaged in combat, prompting the hero to activate the second and most powerful version of the Iron Patriot.
In combat he takes action alongside Rocket, an anthropomorphic raccoon and surviving member of the Guardians of the Galaxy after Infinity War. With the voice of Bradley Cooper, Rocket is a master of weapons and strategy.
In this 1:10 Battle Diorama Series Scale Statue, Iron Studios brings both characters together to join the Avengers Endgame diorama.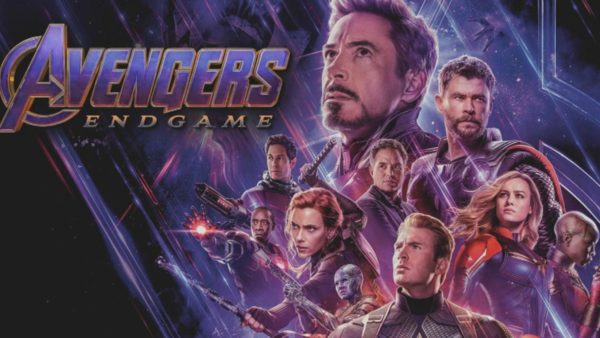 Avengers: Endgame stars Robert Downey Jr. (Iron Man), Chris Evans (Captain America), Mark Ruffalo (Hulk), Chris Hemsworth (Thor), Scarlett Johansson (Black Widow), Jeremy Renner (Hawkeye), Josh Brolin (Thanos), Brie Larson (Captain Marvel), Paul Rudd (Scott Lang), Don Cheadle (War Machine), Karen Gillan (Nebula), Chadwick Boseman (Black Panther), Tom Holland (Spider-Man), Sebastian Stan (Winter Soldier), Anthony Mackie (Falcon), Elizabeth Olsen (Scarlet Witch), Benedict Cumberbatch (Doctor Strange), Danai Gurira (Okoye), Benedict Wong (Wong), Chris Pratt (Star-Lord), Zoe Saldana (Gamora), Dave Bautista (Drax), Bradley Cooper (Rocket), Vin Diesel (Groot), Karen Gillan (Nebula), Pom Klementieff (Mantis), Tom Hiddleston (Loki), Gwyneth Paltrow (Pepper Potts), Evangeline Lilly (The Wasp), Letitia Wright (Shuri) and Tessa Thompson (Valkyrie).