DC Comics launches the new story arc 'City of Bane' this week in the pages of Batman #75, and you can take a look at a preview of the issue right here; check it out…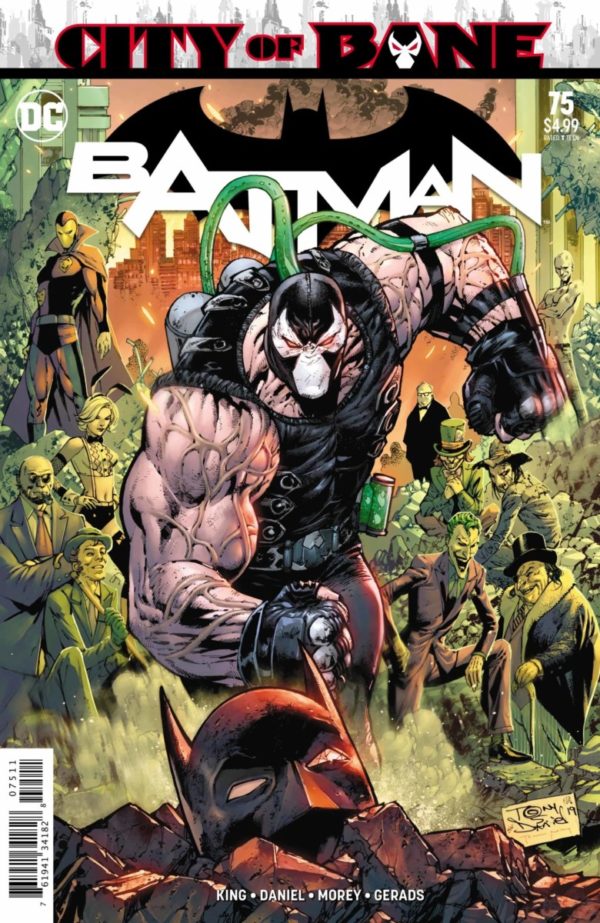 "City of Bane" begins! Bane's minions have moved into Gotham City, taken control and are ruling with an iron fist—including rounding up any villain who refuses to sign onto Bane's program—and Batman is nowhere to be found. At least not the Batman anyone knows. It's like someone has replaced the real Gotham City with a twisted funhouse-mirror version of it.
Batman #75 is out on July 17th, priced $4.99.