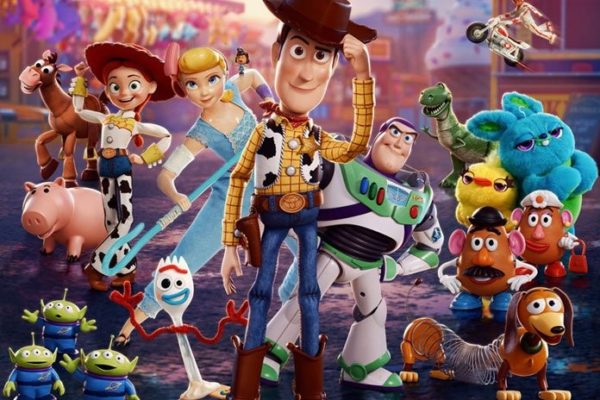 Having just fallen short of the milestone this past weekend, Toy Story 4 took its global box office haul beyond $500 million on Monday, becoming the fifteenth Pixar movie to top half the half billion dollar mark.
By close of play yesterday, the sequel had earned $238.7 million domestically, with a further $263 million from international markets for a total of $501.7 million and counting.
That also puts the film ahead of Toy Story 2 ($497.4 million) to become the second-highest grossing instalment in the beloved series after Toy Story 3, which earned $1.067 billion back in 2010.
SEE ALSO: Read our Toy Story 4 reviews here and here
Woody (voice of Tom Hanks) has always been confident about his place in the world, and that his priority is taking care of his kid, whether that's Andy or Bonnie. So when Bonnie's beloved new craft-project-turned-toy, Forky (voice of Tony Hale), declares himself as "trash" and not a toy, Woody takes it upon himself to show Forky why he should embrace being a toy. But when Bonnie takes the whole gang on her family's road trip excursion, Woody ends up on an unexpected detour that includes a reunion with his long-lost friend Bo Peep (voice of Annie Potts). After years of being on her own, Bo's adventurous spirit and life on the road belie her delicate porcelain exterior. As Woody and Bo realize they're worlds apart when it comes to life as a toy, they soon come to find that's the least of their worries.
Toy Story 4 features a voice cast that includes Tom Hanks, Tim Allen, Annie Potts, Joan Cusack, Blake Clark, Wallace Shawn, John Ratzenberger, Estelle Harris, Jodi Benson, Michael Keaton, Jeff Pidgeon, Kristen Schaal, Bonnie Hunt, Timothy Dalton, Jeff Garlin, Lori Alan, Tony Hale, Keegan-Michael Key, Jordan Peele, Don Rickles, and Keanu Reeves.