Co-writer of Avengers: Endgame Stephen McFeely, says that he and his writing partner believe Captain America is caught inside a strange time-loop.
At the end of Endgame, it was revealed that Steve decided to travel back in time and stay in the past with Peggy, living his life with her. But we also know from Captain America: The Winter Soldier that Peggy already had a husband and kids. So what gives? Is Steve in an alternative timeline, as has been suggested by the Russos?
Well, according to co-writer Stephen McFeely, he and Christoper Markus believe Steve always travelled back in time, creating one, consistent time-loop. Speaking to Canada.com, he said:
"It depends on what story Marvel wants to tell going forward. I don't know if Marvel wants to tell any more Captain America stories or if Chris Evans is up for it. Do they want to tell an alternate timeline story? Chris and I are partial to the idea that Steve is part of a strange, unique time-loop where he has always been there. The husband that you very purposefully did not see at Peggy's bedside in Winter Soldier is Chris' Steve. We have always thought that he was her husband. The movies you have been watching follow a line where he always goes back. To be fair, not everyone agrees with us. I don't even know if Marvel agrees with us. But that's what we think."
SEE ALSO: Hayley Atwell on the "beautiful" ending to Steve and Peggy's story in Avengers: Endgame
What do you make of these comments? Do you like this idea of a time-loop where Steve always goes back to be with Peggy, or do you prefer the alternate universe approach? Let us know in the comments below and on Twitter @flickeringmyth….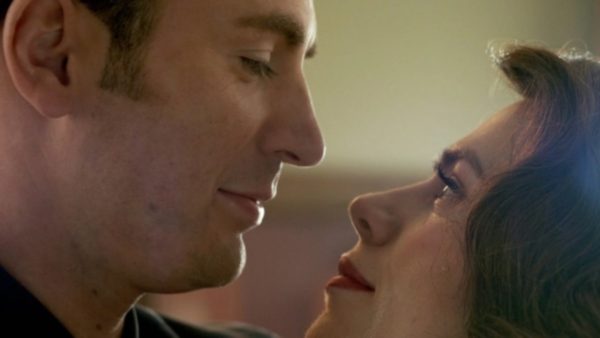 Avengers: Endgame stars Robert Downey Jr. (Iron Man), Chris Evans (Captain America), Mark Ruffalo (Hulk), Chris Hemsworth (Thor), Scarlett Johansson (Black Widow), Jeremy Renner (Hawkeye), Josh Brolin (Thanos), Brie Larson (Captain Marvel), Paul Rudd (Scott Lang), Don Cheadle (War Machine), Karen Gillan (Nebula), Chadwick Boseman (Black Panther), Tom Holland (Spider-Man), Sebastian Stan (Winter Soldier), Anthony Mackie (Falcon), Elizabeth Olsen (Scarlet Witch), Benedict Cumberbatch (Doctor Strange), Danai Gurira (Okoye), Benedict Wong (Wong), Chris Pratt (Star-Lord), Zoe Saldana (Gamora), Dave Bautista (Drax), Bradley Cooper (Rocket), Vin Diesel (Groot), Karen Gillan (Nebula), Pom Klementieff (Mantis), Tom Hiddleston (Loki), Gwyneth Paltrow (Pepper Potts), Evangeline Lilly (The Wasp), Letitia Wright (Shuri) and Tessa Thompson (Valkyrie).