As promised, Marvel's Avengers: Endgame closed the book on the stories several of the original members of Earth's Mightiest Heroes, including Chris Evans' Captain America, who decided to travel back in time to live out his days with the love of his life Peggy Carter.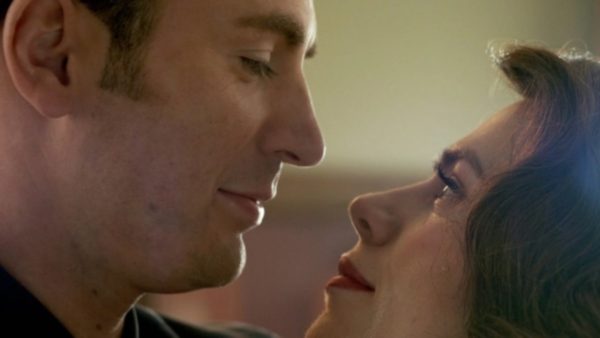 It wasn't the ending that many expected, with fans having speculated from Day One about the possibility of an MCU version of 'The Death of Captain America' comic arc playing out on screen. Nevertheless, it was a welcome happy ending for at least one character (especially given the fates of Iron Man and Black Widow), and speaking to THR, actress Hayley Atwell has said that she found it to be a "beautiful" and "fitting" end to Steve and Peggy's story.
"I thought it was a fitting end to a story that has affected so many people. I thought it was very endearing, innocent and wholesome in the way that it keeps those characters in their time. I thought it was quite beautiful and very tasteful of Marvel to finish this 10-year story in a very simple storyline about two human beings — and one of them doesn't even have any superpowers. So, I thought the tone of it, to end there, after some extraordinary things of trauma, action, effects and powers… to just have two people slow-dancing was very beautiful."
SEE ALSO: Kevin Feige wanted the Avengers: Endgame finale to be as impactful as Logan
As it happens, we haven't seen the last of Atwell's Peggy Carter as the actress is set to feature in the Disney+ animated series Marvel's What If…?, and it's also been rumoured that she may make a guest appearance in the final season of Agents of S.H.I.E.L.D. next year.
What did you make of the ending to Captain America's story? Do you think it's the last we'll see of Steve Rogers in the MCU? Let us know your thoughts in the comments below or on our social channels @FlickeringMyth…
Avengers: Endgame stars Robert Downey Jr. (Iron Man), Chris Evans (Captain America), Mark Ruffalo (Hulk), Chris Hemsworth (Thor), Scarlett Johansson (Black Widow), Jeremy Renner (Hawkeye), Josh Brolin (Thanos), Brie Larson (Captain Marvel), Paul Rudd (Scott Lang), Don Cheadle (War Machine), Karen Gillan (Nebula), Chadwick Boseman (Black Panther), Tom Holland (Spider-Man), Sebastian Stan (Winter Soldier), Anthony Mackie (Falcon), Elizabeth Olsen (Scarlet Witch), Benedict Cumberbatch (Doctor Strange), Danai Gurira (Okoye), Benedict Wong (Wong), Chris Pratt (Star-Lord), Zoe Saldana (Gamora), Dave Bautista (Drax), Bradley Cooper (Rocket), Vin Diesel (Groot), Karen Gillan (Nebula), Pom Klementieff (Mantis), Tom Hiddleston (Loki), Gwyneth Paltrow (Pepper Potts), Evangeline Lilly (The Wasp), Letitia Wright (Shuri) and Tessa Thompson (Valkyrie).