Marvel launches its new limited series Punisher Kill Krew on Wednesday, and you can check out a preview of the issue here…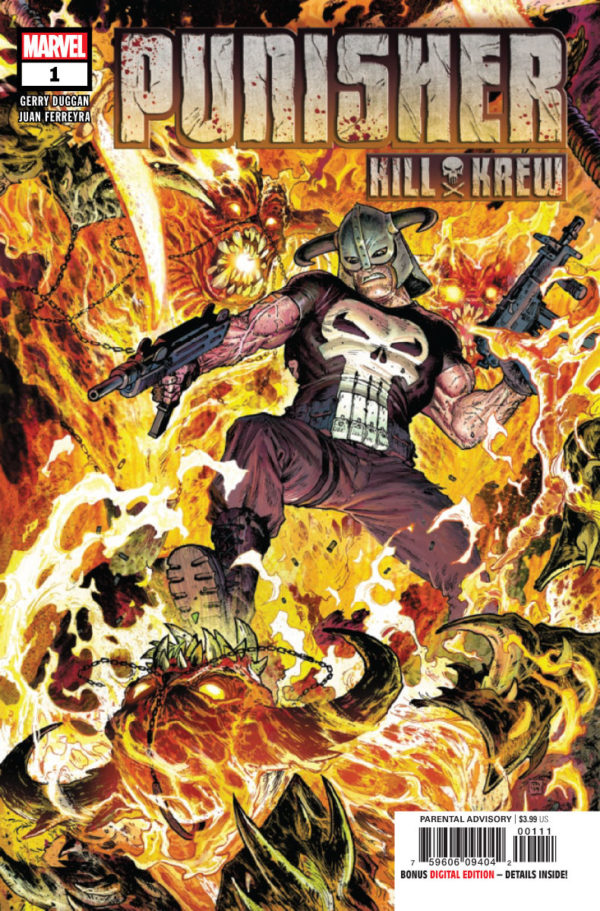 During the War of the Realms, Frank Castle made a promise of vengeance, and Frank Castle keeps his promises. A van full of orphans is about to make that promise a lot more complicated. How does a man kill gods and monsters?
Punisher Kill Krew #1 is out on August 14th, priced $3.99.