Wild River and developer THREAKS have released a new gameplay trailer for their upcoming rogue-lite, top-down shooter Battle Planet – Judgement Day, watch this below.  This sci-fi arcade shooter is scheduled for release on Steam this September.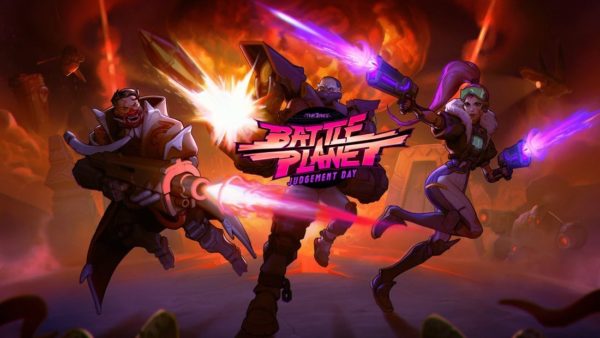 In Battle Planet – Judgement Day players are taken to a procedurally generated world and put into the shoes of a wanted criminal who has escaped from a crashed transport ship.  Players will need to fight through a variety of enemies, including police, military, robots and even aliens using a mix of extreme firepower and brute force.  As players set out on their journey they will gain upgrades for their escapee and weapons
Once each world is completed, players will use a transport capsule to travel to the next star where a host of other procedurally generated worlds await.
"The game works on multiple levels and delivers absolute non-stop action," explains Sebastian Bulas, Managing Director at THREAKS. "We wanted to create a high-speed space shooter game that never gets boring. I can say with confidence that we have.
"We were totally enthralled with Battle Planet – Judgement Day from the start because the gameplay is so well done and the top-down perspective on each very different planet provides a constant source of variety," says Marc Wardenga, Head of Games at EuroVideo Medien. "With this title, we are also reaching a target group that will complement our current profile."
Battle Planet – Judgement Day will be available on Steam this September, click here to add the game to your wishlist.