Tom Jolliffe looks at the post Avengers come down…
Every year brings about the big event movies. Some years are more blessed than others of course, and it seemed for a number of years between The Lord of the Rings ending, and Marvel kicking into full go (along with the return of Star Wars) that there weren't too many that particularly got us hugely inspired aside from that one about the blue Aliens of course.
The difficulty some years is there is a tentpole split. You've got your summer biggies and your Christmas event films. So what happens if you've blown your hype wad in May? Last year and this year we've had two huge Avengers films. Avengers: Infinity War came out and blew away the competition. What it also did was leave audiences champing at the bit for the follow up. With Avengers: Endgame now been and gone, there's this slight sense of emptiness. The kind of emptiness I felt after I'd binged through Breaking Bad. The kind of emptiness you get after having a late night kebab on the A552. Just what comes next? As you wipe the chilli sauce and grease remnants from your babbling lips you realise that there's a void that needs filling.
Everything that's been and gone since Endgame seems to have been met with a sense of routine and response from movie-goers. Spider-Man: Far From Home was like a sorbet after a huge, rich meal. It was a palette cleanser. That aside we had a fourth Toy Story that's been, gone, swept up over a billion dollars and kind of with a passing belch and a 'okay, what can I fill the time with next…'
We've also got a number of films appeasing their domestic disappointments with worldwide returns, such as Fast & Furious Presents: Hobbs & Shaw. Likewise, come the end of the year, what historically would have quite easily been THE film to see of the year, is now an afterthought. I mean guys, you remember there's a Star Wars film coming right? The close of a new trilogy that derailed in the last instalment. People still talk about Star Wars of course but it feels routine, mundane, almost robotic. 'This is not the hype you are looking for…' Granted much of the Star Wars hype was ravaged by just how unenjoyable the militantly aggressive super 'fans' were against Rian Johnson's Star Wars: The Last Jedi. Yes, whilst his film was a slipshod mess, it still won't beat the sheer glazed over, dead inside feeling as a fan stepping out of Attack of the Clones (and whilst The Phantom Menace was hideous, there was still an overriding memory of THAT lightsaber fight).
Still, whilst getting anticipation and buzz for Star Wars (a film that doesn't even require hype anymore, a film that the local multiplex will almost certainly magnetise us to) seems to be gone for many, the fact that fan self importance and vitriol all but killed the camaraderie that used to come from being one with the force is second to the stomping dominance of Thanos and his infinity gauntlet. Whether Star Wars still had its warm fuzzy feeling that came with the excitement, Thanos et al would still have smashed the year easily. As easy as the snap of a finger. Indeed, the closing of this particular Star Wars trilogy will certainly make bank, but like The Last Jedi, not do anything close to The Force Awakens.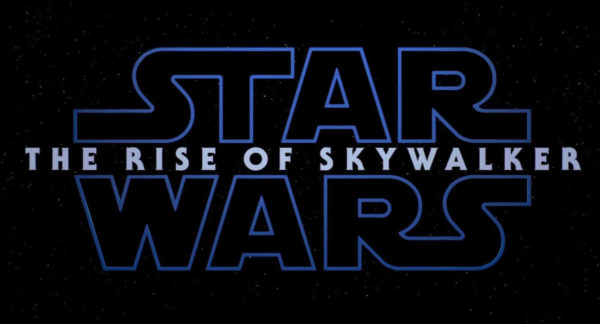 The trouble is…what about next year? Marvel continues, but even their follow up slate feels like ground zero and a build up to another event of that magnitude (that might take 5-10 years to get to). Maybe as audience members we get spoilt by the mega events. You've got the big blockbusters every year, and every now and again there is something that wipes everything away in a tsunami of pre-film hype and post film pop culture impact. I say all this as someone who doesn't get excited by Marvel. I get excited by a weird amalgamation of oddball films like The Lighthouse, or old school (perhaps archaic) gems like Rambo: Last Blood. Watching Stallone at 72 taking out the trash with minimal (I hope) CG interference is the remains of 2019 for me in terms of must watch. Yet still, I got pulled into the Avengers events. Just like the year everyone saw Titanic, or the year everyone saw Avatar, or The Force Awakens, I saw Infinity War and Endgame. I also enjoyed them more than I suspected I would, having grown increasingly nonchalant about the solo adventures of the Marvel crew.
There's an argument perhaps too that box office results could see a year on year fall in the post-Avengers years, until the next mega event. Generally there have been a fair amount of failures. It comes as expectation that certain films hit a billion now, particularly Marvel etc. Still, when Endgame becomes (not accounting for inflation) the highest grossing film ever, it somewhat props up the numbers for the year (and indeed 2018 courtesy of Infinity War). What will prop up the numbers next year? If one or two biggies underwhelm we'll see a sharp drop and inevitably that inherent worry about streaming killing cinema could intensify. Lets face it, it's about a 7-8 films a year smashing a billion across the world which kind of keep the lights on. They also to an extent have to offset the likes of Fox's bombs too.
As Marvel gambles on a divisive Phase Four slate, with an array of characters most non-comic fans have no knowledge of, there's a risk that even they, as unflappable an entity as you can find, may start to show cracks. Maybe that perpetual string of home runs comes unstuck by one or two miss-swings and then not only are they in danger, but the one studio (Disney) that is putting a pulse into box office returns, is suddenly looking ropey. No one, even Walt, is untouchable. Particularly if people start getting tired of live-action remakes of animated classics.
Meanwhile, with numbers out the equation, when do we, as audience members get that unshakeable hunger to flock with everyone else to the film that everyone sees? Not just to fill a Saturday afternoon that needs filling, but because we've been salivating like hungry coyotes for this road runner of a movie that's been meep meep-ing you for two months of trailers, pics, forum buzz, wild theories and underpants tightening anticipation. What's the next mega film?
Let us know your thoughts on Twitter @flickeringmyth and in the comments below…
Tom Jolliffe is an award winning screenwriter and passionate cinephile. He has three features due out on DVD/VOD in 2019 and a number of shorts hitting festivals. Find more info at the best personal site you'll ever see here.