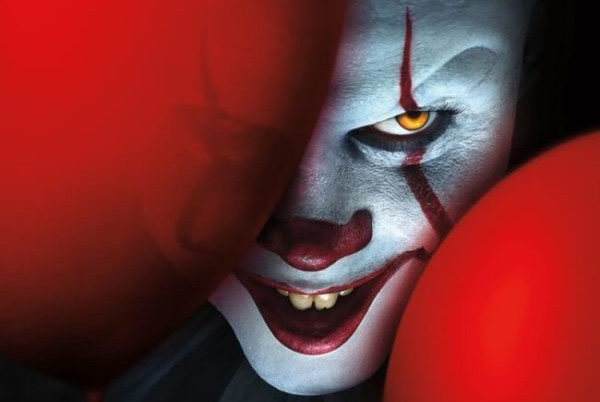 It Chapter Two finally arrives in cinemas this week, and it's a chilling thrill ride. We dove into the depths of Derry itself to discover more about Pennywise's return and what he's got in store for the Losers' Club. Warner Bros. created a warped version of the film's funfair inside the Waterloo Vaults in London to create a sinister atmosphere.
We got to speak to director Andy Muschietti about his influences in the film, the revolting illusions created by Pennywise, his decision to bring back Henry Bowers and how he created a truly terrifying scene for Jessica Chastain's Beverly Marsh. Let's just hope the balloon behind him isn't Pennywise spying on us… 
SEE ALSO: Read our review of It Chapter Two here
Because every 27 years evil revisits the town of Derry, Maine, "It Chapter Two" brings the characters—who've long since gone their separate ways—back together as adults, nearly three decades after the events of the first film.
It Chapter Two is set to be released on 6th September and will see Bill Skarsgard reprising his role as Pennywise the Dancing Clown, while Jessica Chastain (Beverly), James McAvoy (Bill), Bill Hader (Richie), James Ransone (Eddie), Andy Bean (Stanley), Jay Ryan (Ben) and Isaiah Mustafa (Mike) star as the adult versions of The Losers' Club. The younger versions of The Loser's Club includes Jaeden Martell, Jeremy Ray Taylor, Sophia Lillis, Finn Wolfhard, Wyatt Oleff, Jack Dylan Grazer, and Chosen Jacobs who are set to reprise their roles from the first movie in flashback sequences.