Damon Lindelof, the showrunner of HBO's Watchmen series, says that the show should be treated as a sequel and not a reboot.
Watchmen has legions of passionate fans so there is certainly a lot of interest in HBO's upcoming TV series. Showruner Damon Lindelof wants fans to be aware, however, of exactly what the show is and isn't.
Speaking to Entertainment Weekly, Lindelof explained that the show isn't a reboot of the comic storyline but is rather a sequel to that famous run:
"Look, [the new series] certainly fits into the 'sequel' box, and definitely doesn't fit into the 'reboot' box. We treat the original 12 issues as canon. They all happened. We haven't done any revisionist history, but we can maneuver in between the cracks and crevices and find new stories there. But for all the reasons you just articulated, we wanted to make sure our first episode felt like the beginning of a new story rather than a continuation of an old story. That's what I think a sequel is — the continuation of an old story."
SEE ALSO: Damon Lindelof responds to Alan Moore's displeasure over HBO's Watchmen with a respectful "fuck you"
Do you like what you have seen and heard of HBO's Watchmen? Let us know in the comments below and on Twitter @flickeringmyth.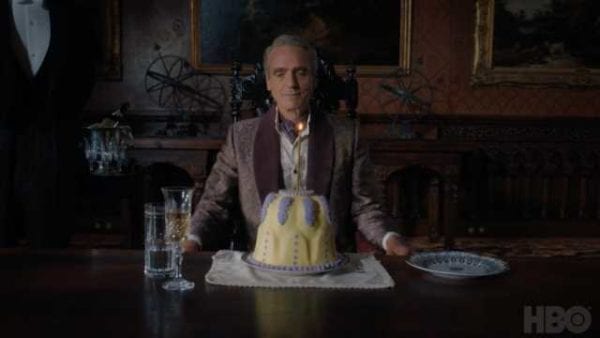 Watchmen takes place in an alternative, contemporary reality in the United States, in which masked vigilantes became outlawed due to their violent methods. Despite this, some gather around in order to start a revolution while others are going out to stop it before it is too late, as a greatly wide question levitates above them all; who watches the Watchmen?
Watchmen is set to premiere on October 20th and stars Regina King (The Leftovers), Jeremy Irons (Justice League), Don Johnson (Miami Vice), Tim Blake Nelson (The Incredible Hulk), Louis Gossett Jr. (Iron Eagle), Yahya Abdul-Mateen II (Aquaman), Adelaide Clemens (Rectify), Andrew Howard (Truth or Dare), Tom Mison (Sleepy Hollow), Frances Fisher (Titanic), Jacob Ming-Trent (White Famous), Sara Vickers (Endeavour), Dylan Schombing (Sharp Objects), James Wolk (Tell Me a Story), Lily Rose Smith (The Vampire Diaries), Jean Smart (Legion), Hong Chau (Downsizing) and Dustin Ingram (Sun Records).