With a new version of the apocalyptic epic in the works for CBS All Access, CBS and Paramount Home Entertainment have announced that the Emmy Award-winning 1994 miniseries adaptation of Stephen King's The Stand is coming to Blu-ray for the very first time in a special restored Collector's Edition.
SUPPORT FLICKERING MYTH: Order via Amazon UK or Amazon US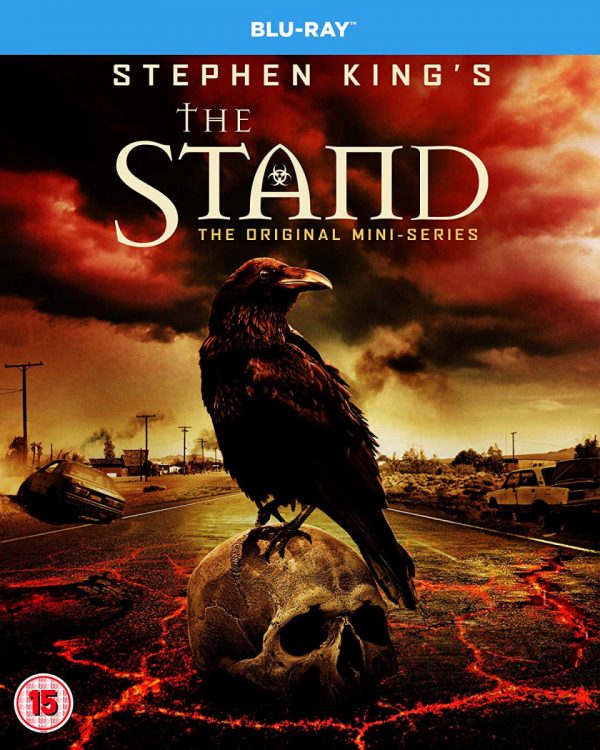 Led by an all-star cast, including Gary Sinise (Forrest Gump), Molly Ringwald (The Breakfast Club), Jamey Sheridan (Spotlight), Corin Nemec  ("Parker Lewis Can't Lose"), Rob Lowe ("The West Wing"), Miguel Ferrer ("NCIS: Los Angeles") and Laura San Giacomo ("Just Shoot Me!"), THE STAND follows a group of survivors after a deadly plague wipes out the entire population. Those remaining must align themselves with either the forces of good, led by the frail 108-year-old Mother Abagail (Ruby Dee, A Raisin in the Sun), or evil, a group steered by a man with a lethal smile, Randall Flagg (Sheridan). The two sides face off in a climactic battle that will determine the final fate of mankind.
Exclusive Special Features include:          
THE MAKING OF THE STAND – A look at the set of The Stand and exclusive interviews with the cast and crew, including Stephen King, Gary Sinise, and Molly Ringwald.
AUDIO COMMENTARY – Behind-the-scenes commentary from Stephen King, Mick Garris, Rob Lowe, Ruby Dee, Miguel Ferrer, Jamey Sheridan and Pat McMahon.
The Stand will be released on Blu-ray on September 24th in the US and on October 7th in the UK.