Rian Johnson, the director of Star Wars: The Last Jedi, has cast doubt on if his Star Wars trilogy will actually happen.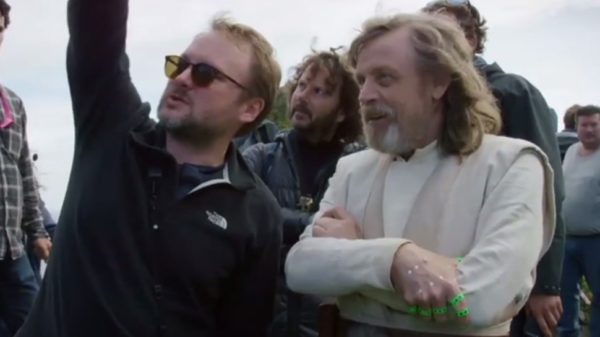 We know more Star Wars films are coming and it had been announced that Rian Jonhson, director of The Last Jedi, would be developing his very own trilogy. But now the future seems slightly less clear.
In a recent interview with BANG Showbiz, the director cast a little doubt on if the films will actually happen when asked how long fans will have to wait to see him working on a Star Wars movie again:
"Well we'll see. I'm still talking to Lucasfilm, they're figuring out what they're doing and we'll see what happens. But I'd be thrilled if it happens, and I'm working on my own stuff too."
So, while it may just be a matter of time, it sounds like things aren't one hundred percent going forward. Perhaps this is just Johnson being a little modest about things.
In addition to Johnson's trilogy, Lucasfilm also has Game of Thrones showrunners David Benioff and D.B Weiss working on their own Star Wars series, while Marvel Studios' Kevin Feige is also set to produce a Star Wars movie. The first of these, believed to be Benioff and Weiss', is set for release in December 2022, followed by films in 2024 and 2026.