The fan base may be as fractured as Kylo Ren's helmet at the moment, but if pre-sales are any indication then audiences are still going to be turning out in droves for December's Star Wars: The Rise of Skywalker.
According to Atom Tickets, the final chapter of the Skywalker Saga shattered records for first hour sales last night following the debut of the latest trailer for the J.J. Abrams-directed film and was up an incredible 45% on fellow Disney blockbuster Avengers: Endgame.
The Marvel superhero epic broke just about every record in the books earlier this year on its way to toppling Avatar as the highest-grossing movie of all time.
Now, obviously these pre-sales don't necessarily mean that Episode IX will come anywhere close to matching Endgame's crazy numbers, but it certainly seems like we're going to avoid a repeat of Solo: A Star Wars Story, which became the first entry in the saga to bomb at the box office last year.
SEE ALSO: The Rise of Skywalker is the longest Star Wars film to date
What did you make of the new Star Wars trailer? How well do you think the film will do at the box office? Let us know your predictions in the comments below, or on our social channels…
Star Wars: The Rise of Skywalker sees J.J. Abrams (Star Wars: The Force Awakens) directing a cast that includes Star Wars veterans Daisy Ridley (Rey), Adam Driver (Kylo Ren), John Boyega (Finn), Oscar Isaac (Poe Dameron), Lupita Nyong'o (Maz Kanata), Domhnall Gleeson (General Hux), Kelly Marie Tran (Rose Tico), Joonas Suotamo (Chewbacca), Billie Lourd (Lieutenant Connix), Greg Grunberg (Snap Wexley), Mark Hamill (Luke Skywalker), Anthony Daniels (C-3PO), Billy Dee Williams (Lando Calrissian) and Carrie Fisher (Leia Organa) as well as new additions Naomi Ackie (Lady Macbeth), Richard E. Grant (Logan), Dominic Monaghan (Lost), and Keri Russell (The Americans).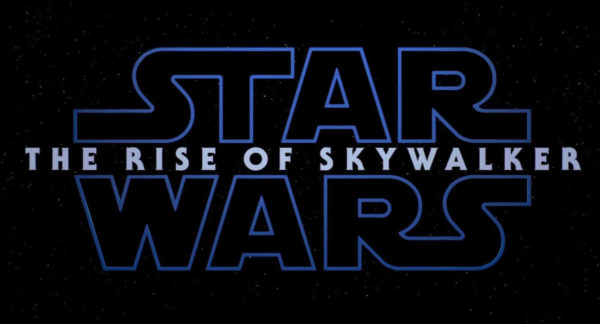 Star Wars: The Rise of Skywalker is set for release on December 19th 2019 in the UK and December 20th 2019 in North America.