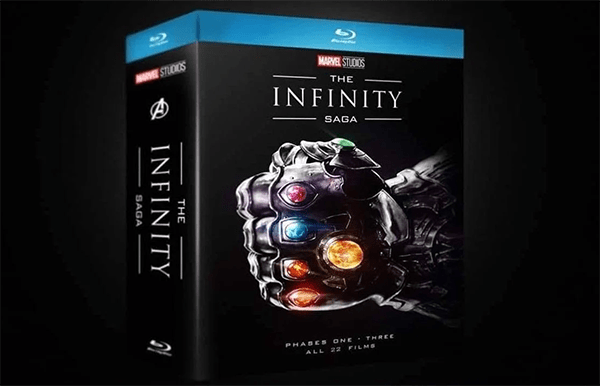 Back when it was first revealed that Marvel was planning an epic 23-movie The Infinity Saga box set covering the first three Phases of the Marvel Cinematic Universe, studio chief Kevin Feige promised that the set would include a host of previously-unreleased deleted scenes (including some "really, really bad" ones).
Well, with the box set going on sale this past week (and already selling out, despite its hefty $550 price tag), a full list of these deleted, extended and alternate scenes has now surfaced on Reddit:
The deleted scene from Iron Man with Nick Fury which was released already [watch it here].
The scene from Iron Man 2 with the video recording of his dad.
An alternate ending for Thor: The Dark World in which Thor and Jane break up.
The scene from Avengers: Age of Ultron with Captain Marvel.
An extended scene from Ant-Man that shows Hank being a badass in Panama.
An alternate scene from Captain America: Civil War in which Zemo steals the red book from an auction by poisoning everyone.
A scene from Doctor Strange that mentions Mordo.
The scene from Thor: Ragnarok in which Hela comes from an alley in New York and Odin is homeless.
A scene from Black Panther in which Okoye interacts more with Agent Ross.
Test footage for the Black Order.
A scene with Hulk busting out of the Hulkbuster in Avengers: Infinity War
that scene that leaked a long time ago from Infinity War in which Doctor Strange tells Peter to "save them" meaning the Guardians.
Smart Hulk interacting with Natasha in Infinity War.
A scene from Ant-Man and the Wasp in which Janet and Pym are looking for the Egghead guy which causes the explosion that creates Ghost.
A scene in the Quantum Realm in which Janet saves Hank.
A scene from Captain Marvel with a comic accurate Supreme Intelligence.
Some test footage with Smart Hulk.
Thor at the end of Avengers: Endgame trying to kiss Valkyrie but she rejects him.
It's unclear at this point whether Marvel will be producing any more of The Infinity Saga box set, or if these deleted scenes will become available elsewhere, but at the moment your only option is to head over to eBay and shell out around a grand to get your hands on a copy.