Rian Johnson, director of Star Wars: The Last Jedi, wants to direct an episode of The Mandalorian season two.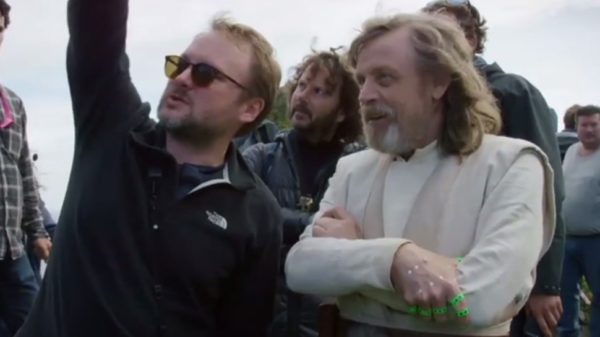 Disney+ has found quick success with their first-ever live-action Star Wars TV show, The Mandalorian. Fans have taken to the new series instantly, praising it for its classic Star Wars feel, visuals, and characters.
Fans of The Mandalorian even include The Last Jedi director Rian Johnson, who told the CinemaBlend podcast that he would love to direct an episode of the show in season two: "Hell Yeah! Man, if I had the time, I would get in there in a heartbeat. I had a set visit for Season 1 and it looked amazing. It looked like so much fun!"
SEE ALSO: The Mandalorian is already more in demand than Stranger Things
Season two is already in production so who knows, perhaps Johnson might get that call! There will certainly be one or two directors who would love the chance to be involved.
The Mandalorian sees Pedro Pascal (Game of Thrones) leading a cast that includes Gina Carano (Deadpool), Carl Weathers (Rocky), Nick Nolte (Afflication), Giancarlo Esposito (Breaking Bad), Emily Swallow (Supernatural), Omid Abtahi (American Gods), Taika Waititi (Thor: Ragnarok), Ming-Na Wen (Agents of S.H.I.E.L.D.), Natalie Tena (Game of Thrones), Bill Burr (F Is for Family), Mark Boone Junior (Batman Begins), Julia Jones (Westworld) and Werner Herzog (Grizzly Man).