Actor Billy Dee Williams, who is best known for playing Lando Calrissian in the Star Wars franchise, has revealed he had doubts in returning to play the fan-favourite character for the final episode in the Skywalker Saga, Star Wars: The Rise of Skywalker.
"Do I have that same hunger, excitement, that I had years earlier?" the actor asked himself out loud during an interview with Esquire. "This is a very difficult time for me, as far as age is concerned. When you get to be a certain age, whether you want to think about mortality or not, you think about it."
However, Williams ultimately decided to return for the series finale after a lot of hard work due to not wanting to "look like a slob."
"When I have to go to work, my ego tells me I want to look pretty good. I don't want to look bad. I don't want to look like a slob," he said.
When asked if The Rise of Skywalker would be the end of Lando's story, Williams offered a humorous response that shows his awareness of the film industry.
"It's a conclusion—certainly it depends on how much money is generated. That's when they determine where's the conclusion," the actor explained. "The one thing about show business, you can resurrect anything."
Are you looking forward to Billy Dee Williams returning as Lando? Are you looking forward to Star Wars: The Rise of Skywalker? Let us know in the comments below or tweet us @flickeringmyth…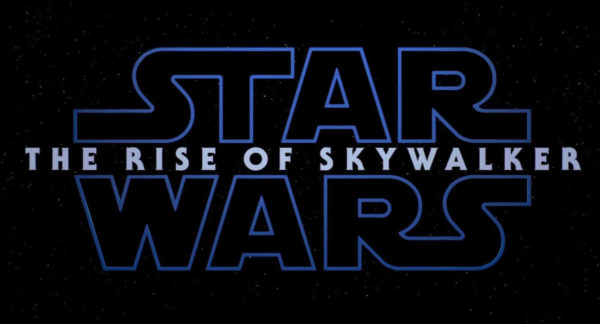 Star Wars: The Rise of Skywalker sees J.J. Abrams (Star Wars: The Force Awakens) directing a cast that includes Star Wars veterans Daisy Ridley (Rey), Adam Driver (Kylo Ren), John Boyega (Finn), Oscar Isaac (Poe Dameron), Lupita Nyong'o (Maz Kanata), Domhnall Gleeson (General Hux), Kelly Marie Tran (Rose Tico), Joonas Suotamo (Chewbacca), Billie Lourd (Lieutenant Connix), Greg Grunberg (Snap Wexley), Mark Hamill (Luke Skywalker), Anthony Daniels (C-3PO), Billy Dee Williams (Lando Calrissian) and Carrie Fisher (Leia Organa) as well as new additions Naomi Ackie (Lady Macbeth), Richard E. Grant (Logan), Dominic Monaghan (Lost), and Keri Russell (The Americans).